As one of the top destinations in Cambodia, Siem Reap is visited by tourists almost all year round. That said, the city experiences distinct weather conditions throughout the year, offering travellers unique opportunities to explore its diverse attractions and things to do.
Siem Reap attractions at different times of the year offer distinct allure and charm that make a visit special and unforgettable. So, you might wonder, 'When should I be visiting Siem Reap?'
In this article, we will explore the best month to visit Siem Reap, as well as give recommendations on things to do in Siem Reap as an inspiration for your next vacation.
When is The Best Time to Visit Siem Reap?
There is no universal answer to the best time to visit Siem Reap, as it largely depends on individual preferences. As you know, Siem Reap is most famous for its stunning Angkor Wat temple complex, so many travellers aim to visit when weather conditions are favourable for outdoor exploration and temple visits. Here is a breakdown of Siem Reap seasons:
1. Dry Season (November to March)
From November to March, the weather is warm and humid, with an appropriate amount of sunshine that most people can enjoy. During this period, temperatures are cooler and more comfortable, ranging from 25℃ to 30℃. Many travelers consider the stretch from early December to the end of January as the best time to visit Siem Reap.
During this season, the skies remain clear, rainfall is minimal, and the temperature is quite bearable. This makes it ideal for exploring the temples and other outdoor activities. Keep in mind that this is also the peak tourist season, so expect larger crowds and higher prices for hotels in Siem Reap.
2. Hot Season (April to May)
April, on the other hand, stands out as the hottest month of the year. The temperature will most likely rise above 35℃. In addition, you can expect little to no rainfall. At the same time, this is when Cambodians celebrate Khmer New Year—an occasion that joining is one of the suggested things to do in Siem Reap. If you can handle the heat, it is possible to enjoy your visit but be prepared for sweltering conditions.
3. Rainy Season (June to October)
At the beginning of the rainy season, it is still quite hot, only raining in the late afternoon or early morning. However, Siem Reap brings heavy rainfall, high humidity, and occasional flooding during September and October. This is considered the least popular time to visit because the weather can be unpredictable, and many areas, including some temple sites, may be inaccessible due to flooding.
Be that as it may, the rainy season does have its charms, as the landscapes are lush and green, and accommodations are more affordable. Just be prepared for rain showers and possible disruptions to your plans.
What are The Things to Do in Siem Reap Each Time of Year?
The best months to visit Siem Reap hinges on your preference. Still, different things to do in Siem Reap can be found in different seasons.
Interesting Things To Do During Dry Season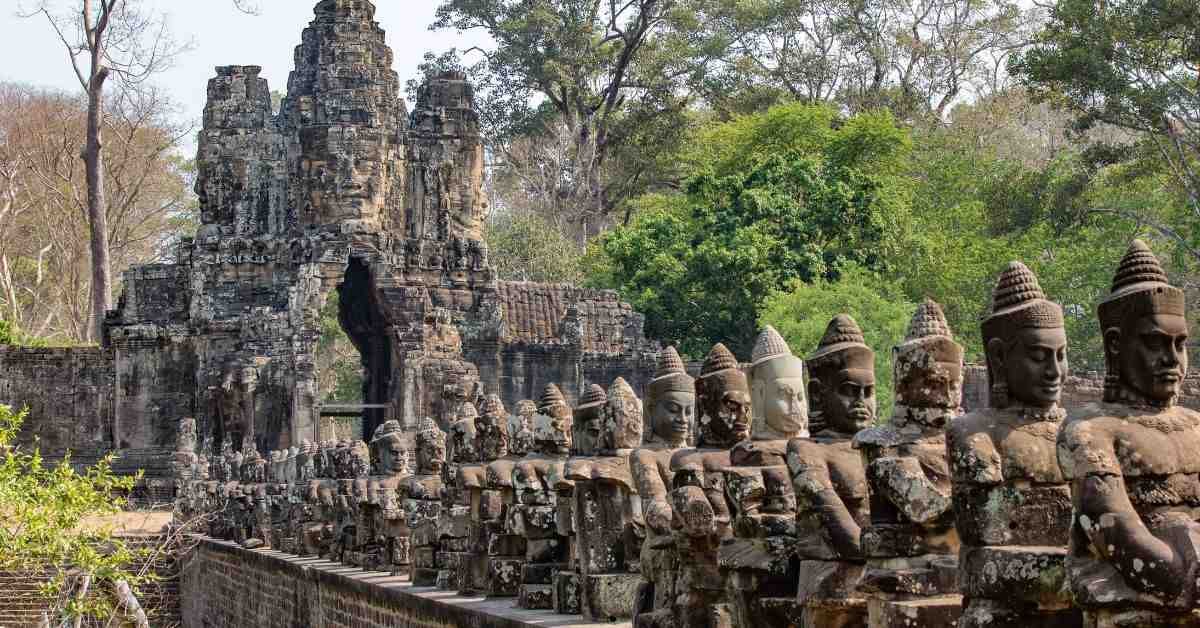 1. Explore Angkor Wat: The cool weather is perfect for exploring the Angkor Wat temple complex and its many awe-inspiring temples. You can hire a local guide to provide historical insights.
2. Biking Tours: Rent a bicycle and pedal through the countryside. You can follow scenic trails that lead to lesser-known temples and charming local villages. Exploring on a bike allows you to soak in the rural landscapes at your own pace.
3. Sunset at Phnom Bakheng: Hike to Phnom Bakheng to catch a mesmerising sunset view over the Angkor temples. The late afternoon offers the opportunity to witness a breathtaking sunset over the Angkor temples. Arrive early, as this spot is popular and can get crowded.
4. Boat Ride on Tonle Sap Lake: Take a boat tour of Tonle Sap Lake, the largest freshwater lake in Southeast Asia, and visit floating villages like Kompong Phluk. You can observe the daily lives of the people who call the lake home.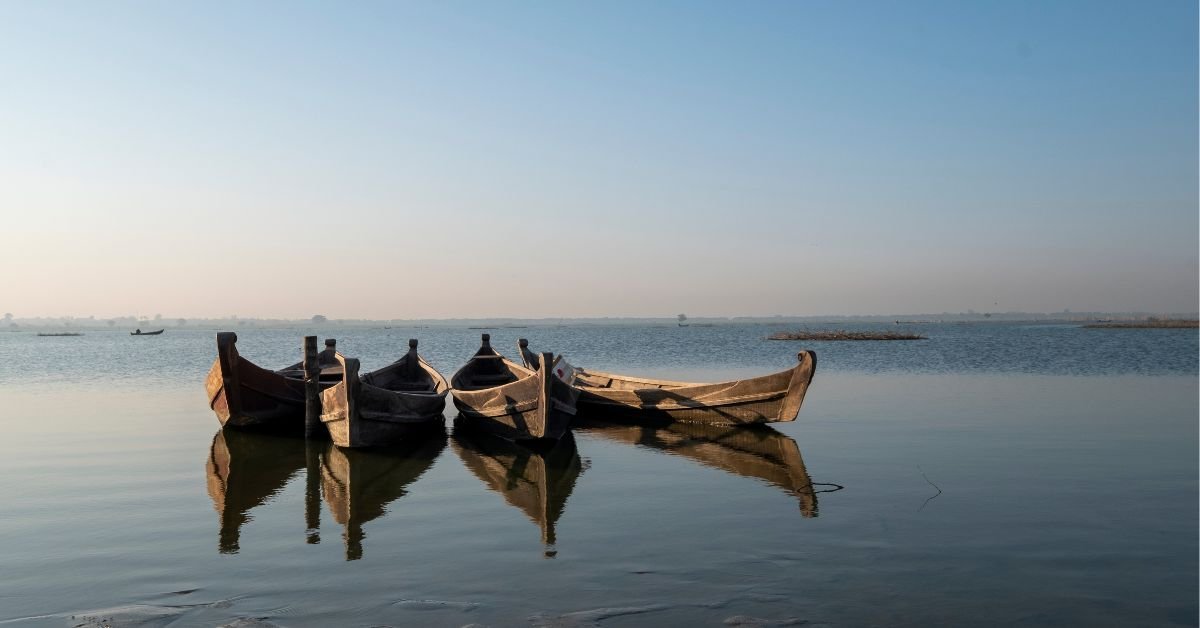 Lovely Things To Enjoy During Hot Season
1. Early Morning Temple Visits: Beat the heat by starting your temple visits early in the morning. Sunrise at Angkor Wat is exceptionally breathtaking.
2. Relax by Hotel Pools: Many Hotels in Siem Reap boast inviting swimming pools. After a morning of temple visits, cool off and relax by the poolside with a refreshing drink in hand.
3. Silk Farm Visit: Learn about the traditional silk-making process at the Angkor Silk Farm and witness the intricate craftsmanship behind Cambodia's silk products. You can see silkworms in action, witness silk weaving demonstrations, and shop for high-quality silk products as souvenirs.
4. Khmer Cuisine Tasting: Savour Cambodian cuisine, including dishes like amok (fish curry), lok lak (stir-fried beef), and fresh fruit smoothies at local restaurants and street stalls. The hot weather makes each dish even more appetising.
Thrilling Things To Do During Rainy Season
1. Artisan Workshops: Explore Siem Reap's thriving arts scene by visiting artisan workshops where you can watch artists create traditional crafts like pottery and stone carving. Additionally, you can often purchase these unique items as souvenirs.
2. Cooking Classes: Learn to cook Khmer dishes at a cooking class. Classes often begin with a trip to a local market to select fresh ingredients, giving insights into Cambodia's culinary culture.
3. Spa and Wellness: Treat yourself to a spa day or wellness retreat at one of Siem Reap's many luxurious resorts. Indulge in massages, yoga sessions, and wellness treatments to rejuvenate body and mind on rainy days.
No matter when you visit Siem Reap, you'll find a rich tapestry of experiences awaiting you, from exploring ancient temples to immersing yourself in the local culture and cuisine. The changing seasons only add to the variety of what this fascinating destination has to offer.
Stay In Every Season at Park Hyatt Siem Reap
Our hotel, Park Hyatt Siem Reap, is a 5-star hotel in Siem Reap located in central Siem Reap, next to Angkor Archaeological Park. The 104 rooms come complete with polished decorations and are set in a Khmer-influenced Art style decoration. The rooms are filled with modern amenities, surrounded by rich facilities, including a spa, a swimming pool, and a fitness centre with top-tier gym equipment. Indulge in the best offers, accommodations, and things to do only at our 5-star hotel in Siem Reap.
See our rooms and suites here
Visit our website or contact us today to find out more.
Tel: +855 6321 1234
Fax: +855 6396 6001
Email: siemreap.park@hyatt.com