Nestled in the northwestern region of Cambodia, Siem Reap beckons travelers with an irresistible blend of natural beauty and profound cultural heritage. This city is best known as the gateway to the renowned Angkor Wat temple complex, a testament to ancient Khmer architecture and spirituality. Beyond that, Siem Reap boasts a rich and vibrant culture woven within the warmth and authenticity of its people, making it a must-visit destination for anyone seeking to immerse themselves in Cambodia's rich cultural tapestry.
If you are wondering 'how long to stay in Siem Reap?' Our 7-day Siem Reap itinerary of places to visit in Siem Reap is the answer! It will take you through the top destinations of this ancient city during the week of your vacation.
Places to Visit in Siem Reap During Your Getaway Week
Siem Reap is a treasure trove of captivating attractions, where every corner unveils a piece of Cambodia's rich history and culture. During your visit, you may find temples, markets, villages, and other places to visit in Siem Reap that will leave you more than captivated.
Day 1: Angkor Wat Complex
Angkor Wat stands as a powerful symbol of Cambodia's cultural heritage and is among the first destinations for tourists from around the globe. Located just 6 kilometres north of Siem Reap, it is a landmark that seamlessly combines the two fundamental elements of Cambodian temple architecture: altars and corridors, creating a meticulously planned and symmetrical masterpiece.
This temple complex boasts an impressive array of over 600 preserved structures. Some of the most renowned include the Angkor Temple, Angkor Thom, Bakheng, Ta Prohm, and Banteay Srei for you to admire and explore all day long. Angkor Wat's historical and architectural significance cements its position as an iconic representation of Cambodia's rich heritage.
To add to the experience, certain hotels in Siem Reap are situated close to Angkor Wat, where you can conveniently accommodate yourself to their amenities.
Day 2: Phnom Bakheng
Phnom Bakheng temple is Hindu in origin and is dedicated to Shiva. Built atop Bakken Mountain, this temple is situated approximately 1.5 kilometres northwest of Angkor Temple, near the south gate of Tongwang City. The temple hosts a central tower and several smaller towers, which are symmetrically arranged according to strict geometric patterns. Apart from the grandeur of the temple, watching the sunset on Bakken Mountain is something you cannot miss.
There are two ways to get to the top of Bakken Mountain, one is walking and sightseeing along the way, and the other is an exciting elephant ride that we'd recommend you try.
Day 3: Angkor National Museum
Continuing our journey through the Khmer culture, The Angkor National Museum mainly exhibits cultural relics and works of art from various periods of the Khmer dynasty. This includes stone carvings, images of Buddha, multimedia images, etc. You will find a vast collection of precious artefacts.
To add to the allure of Khmer culture, the exterior shape of the museum's modern elements is uniquely designed with the charm of the ancient tower of Angkor Wat in mind.
Day 4: Tonlé Sap Lake
Tonle Sap is a famous natural body of water and is often referred to as the 'Great Lake' of Cambodia. It is the largest freshwater lake in Southeast Asia, gaining recognition as a UNESCO Biosphere Reserve due to its ecological significance. It supports a diverse range of aquatic and bird species and plays a crucial role in maintaining the overall biodiversity of the region.
Here, you can discover floating villages on the lake, and you can take boat trips to visit the village and talk with the locals. In the evening, you can enjoy the magnificent sunset on the lake, allowing for a great photo opportunity.
Day 5: Cambodian Cultural Village
Also known as 'Pocket Cambodia,' it gathers miniature scenic spots of various places of interest in Cambodia, as well as folk art and folk customs of various ethnic groups. The village itself is divided into several zones, each dedicated to a specific theme or aspect of Cambodian culture. For instance, there is a wax museum showing scenes of famous historical figures during ancient times. In addition, local songs, dance performances, and traditional ceremonies can be seen in the village.
Day 6: Angkor Dynasty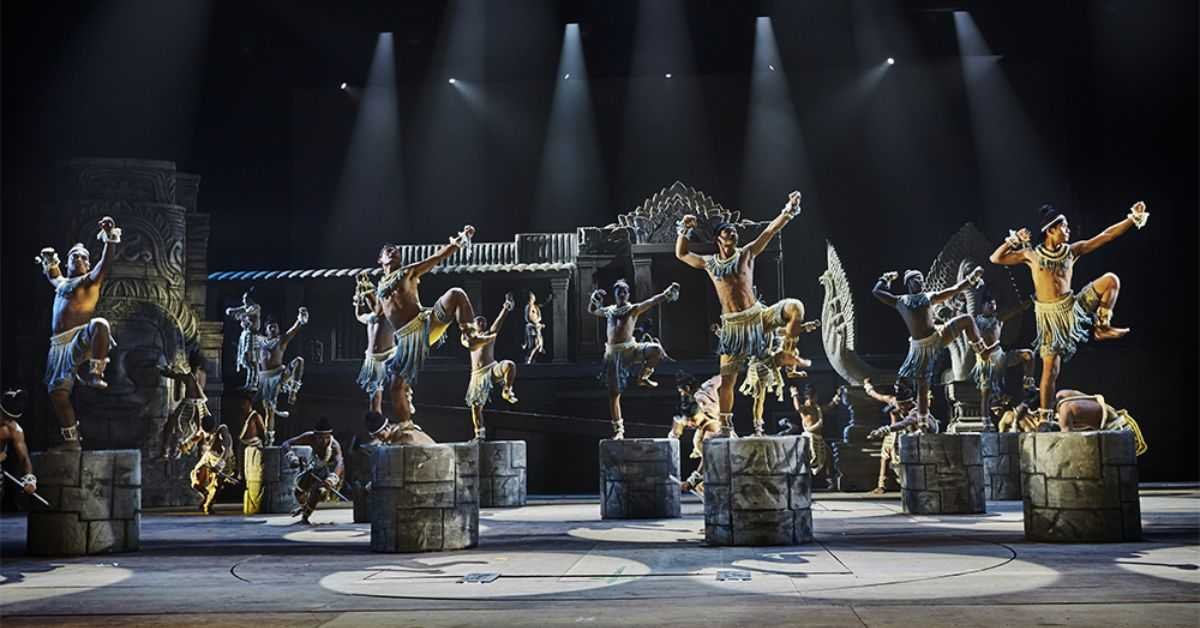 Angkor Dynasty is a cultural and tourism complex. It integrates theatre, business, entertainment, conference, catering and other formats as the core of large-scale scene shows. You can enjoy the performance showcasing the history of the Angkor dynasty through the use of modern art forms and high-tech contemporary stage. One of the highlights of the performance is the constantly changing mechanical stage, giving the stage and audience to interact with each other.
Day 7: War Museum Cambodia
Last but not least, the War Museum is Cambodia's primary institution of its kind, offering visitors a unique and immersive insight into the war that Cambodia faced during the last three decades of the twentieth century. The museum boasts a distinctive collection, including military vehicles like the T-54 tank, the MiG-19 fighter aircraft, the Mil Mi-8 helicopter, and the 85-mm divisional gun D-44, some of which had previously seen action during World War II before being deployed in Cambodia. You can take advantage of complimentary guided tours, each led by guides with unique backgrounds, including war veterans, war witnesses, and landmine survivors, offering a truly insightful visit.
Using this guide, you can truly experience Khmer culture from the various places to visit in Siem Reap during the 7 days in Siem Reap. Undoubtedly, after a day of visiting top attractions in Siem Reap, you would want to seek out the best place to accommodate your stay.
Park Hyatt Siem Reap | The Perfect 5-Star Hotel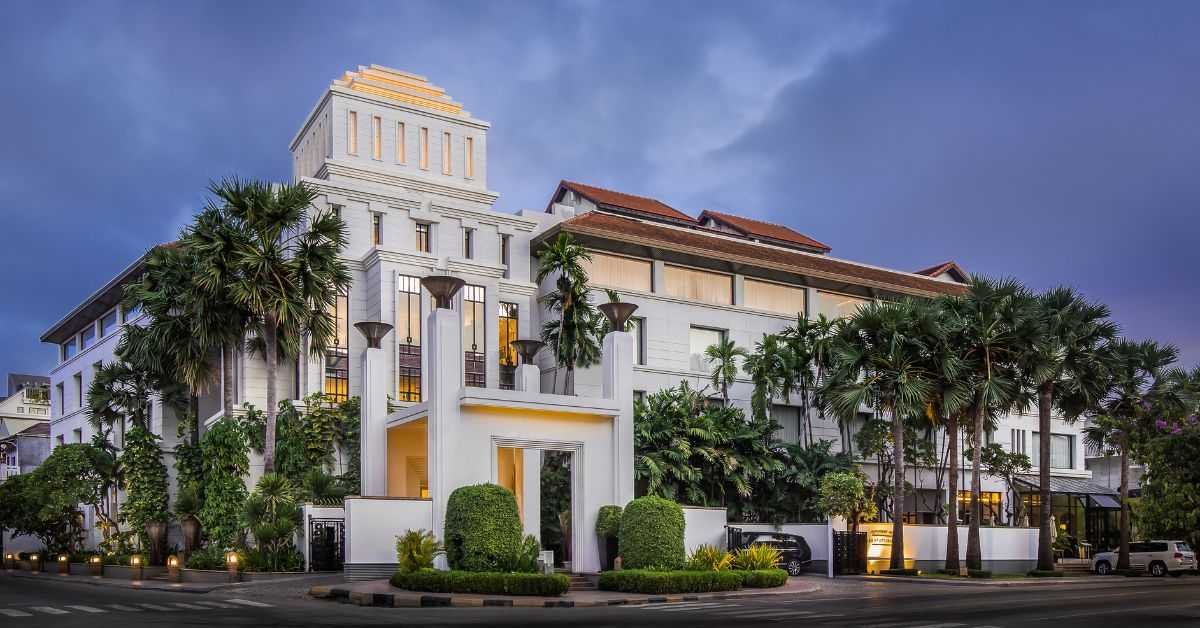 Our hotel, Park Hyatt Siem Reap, is a 5-star hotel in Siem Reap located in central Siem Reap, next to Angkor Archaeological Park. The 104 rooms come complete with polished decorations and are set in a Khmer-influenced Art style decoration. The rooms are filled with modern amenities, surrounded by rich facilities, including a spa, a swimming pool, and a fitness centre with top-tier gym equipment. Indulge in the best offers, accommodations, and things to do only at our 5-star hotel in Siem Reap.
See our rooms and suites here
Visit our website or contact us today to find out more.
Tel: +855 6321 1234
Fax: +855 6396 6001
Email: siemreap.park@hyatt.com