Even though the temples of Angkor Archaeological Park are undoubtedly top on the list of the main Siem Reap attractions, the city also has a plethora of other standouts ranging from wellness options to shopping treasures. Aside from the ancient temple complexes, popular activities in Siem Reap may include cooking classes, circus shows and other Siem Reap attractions with family, excursions to the vast lake of Tonle Sap and various nature and adventure activities.
In addition, you can discover as much about Cambodian culture by eating at neighbourhood restaurants in Siem Reap and support the local economy by purchasing Cambodian handmade products from local craftsmen.
Read on to discover the amazing Siem Reap attractions, which you can visit and spend your time with family and friends.
Angkor Wat
No Siem Reap guide would be complete without a reference to Angkor Wat, the main place to visit in Siem Reap.
Throngs of people may flock to it every day from sunrise to sunset, but mass awareness has not yet blunted the influence of the world's largest religious monument. The structure, inaugurated in the 12th century by King Suryavarman II as the centrepiece of the great and powerful Khmer empire, is inspired by Hindu sacred styling and is projected to have taken approximately 30 years to construct. The most surprising aspect of visiting is learning how quickly the immense complex of monoliths, moats, murals, cloisters, and balustrades was built. Although you will not be the only person visiting it, but sunrise over the epic temple is still one of Southeast Asia's must-do experiences.
Tonlé Sap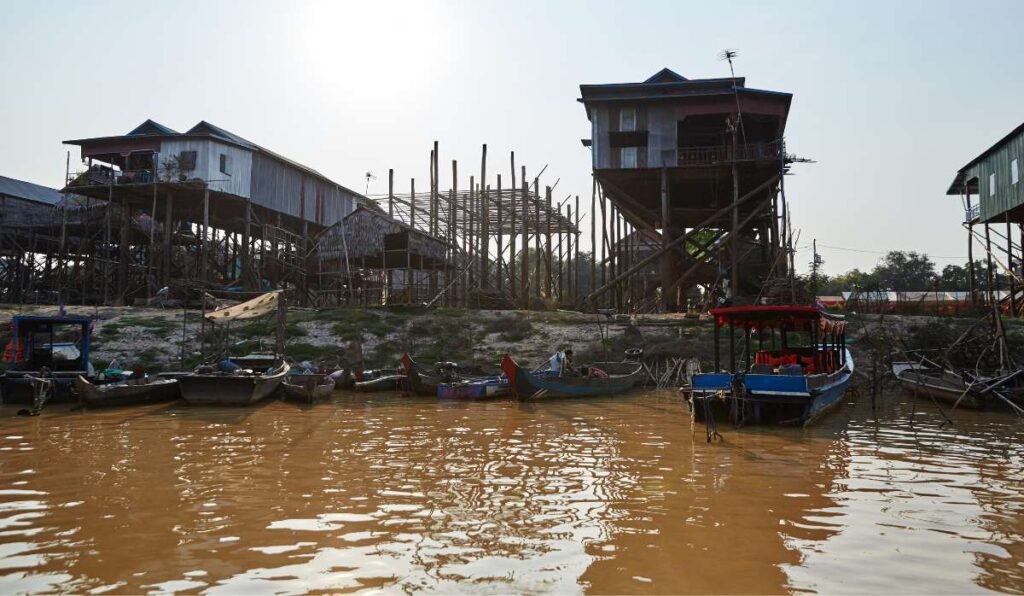 One of the most significant areas to the locals is the 'Tonlé Sap' lake. As one of the planet's most diverse and productive ecosystems, the lake is critical to the country's food supply. This great lake on a sedimentary flood plain served as a source of water and sustenance to the city of Angkor and now continues to support many small communities where people live on stilts amongst the forest area and the banks of the river.
Today, the lake is a popular tourist destination, and it is one of the best Siem Reap attractions with family. Tonlé Sap draws countless tourists each year to explore its remarkable floating villages of Kampong Phluk, Kompong Khleang, Chong Kneas, and Mechrey. Their native lives are brought to life through demonstrations of fishing activities, rowing boat trading, and its distinctive method of making a livelihood on the water.
Angkor National Museum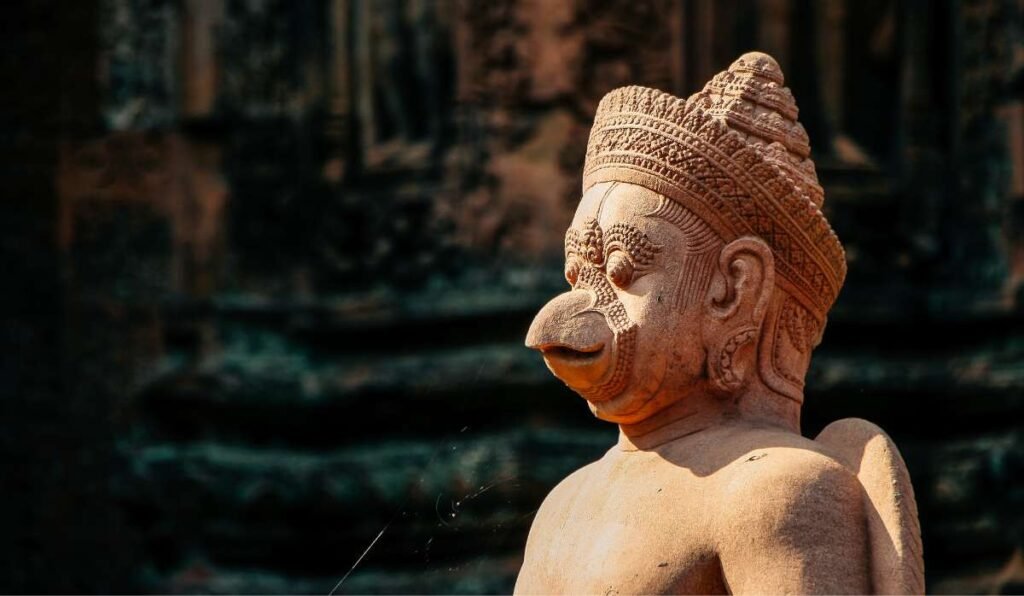 When it comes to Angkor Archaeological Park, the ultimate experience of visiting the park itself is a must-do as one of the top Siem Reap attractions.
Nonetheless, comprehensive information about the Khmer empire's various wonders is rather scarce at the ruins themselves. That is why a visit to this insightful, privately run museum is essential for visitors interested in Khmer architecture and the legendary story of Angkor. The displays themselves are not especially spectacular; in fact, the selection has been chastised for being aesthetically attractive but lacking in authentic Angkorian symbolic importance. On the other hand, the presentation is first-rate, and it is one of the few places in Cambodia that provides travellers with a basic knowledge of the historical background and heritage of this once-mighty empire.
Siem Reap River
The Siem Reap River flows along the periphery of Siem Reap's main hub and is a charming place to wander along in the early evening.
One of the Siem Reap attractions that is looking to make a difference is the Made in Cambodia Market, located along the river, which is open every day from 12:00 to 18:00, and vendors sell arts and crafts produced by local Cambodian craftsmen. It has a more relaxed atmosphere than the central Siem Reap night markets, a handful of bars, and street food sellers. The main goal of the Made in Cambodia Market is to support the local economy by providing jobs for the people in the village who make handmade items and for the vendors who communicate with tourists.
Wat Preah Prom Rath
Wat Preah Prom Rath is a 12th-century Buddhist temple in Siem Reap with magnificent premises. People visiting will appreciate the elegant pagodas, colourful wall paintings, a giant sleeping Buddha, and peaceful areas where it is possible to get away from the bustling and liveliness of Siem Reap. In addition, this is a functioning temple, so you may come across Buddhist monks inside the temple making daily offerings and praying.
Phare Cambodian Circus
You and your family might be searching for one of the Siem Reap attractions that offer something a little different after a day of wandering from one temple to another. The Phare Cambodian Circus is a popular evening activity in Siem Reap. It presents a one-hour performance that combines traditional and modern theatre, acrobatics, live performances, and comedy.
This music, theatre, and dance entertainment venture is not simply a circus. Since its inception in 2013, it has grown to become one of Cambodia's largest and most important social enterprise concepts for community development.
Cambodian cooking classes
Without a doubt, Asian food is delectable and has great diversity, and Khmer cuisine is no different. It is no wonder, therefore, that cooking classes are some of the most popular Siem Reap attractions/activities to do.
In these classes, you will learn how to prepare some of the most loved Khmer dishes with a local chef. You can then take home and recreate the dishes back in your country, which will surely dazzle your family and friends!
With all the Siem Reap attractions and diverse activities you and your family can do in this gorgeous city, surely you would be spending plenty of time exploring them all. So, be sure to reserve a hotel in Siem Reap that best accommodates your stay during your holiday in Cambodia.
Park Hyatt Siem Reap
Park Hyatt Siem Reap award-winning hotel is magnificently stationed in the heart of Siem Reap. Since 1957, our hotel has been transformed from a prominent heritage landmark into an ageless architectural jewel. We offer a unique Cambodian experience, making your getaway unforgettable. Apart from the luxurious rooms, our amenities include a bespoke spa journey, a tranquil swimming pool, a fitness centre surrounded by lush greenery, and more experiences both inside and outside the hotel for you to enjoy to the fullest.
See our rooms and suites click here
Visit our website or contact us today to find out more.
Tel: +855 6321 1234
Fax: +855 6396 6001Email: siemreap.park@hyatt.com