For travellers and those who are seeking a place to visit in Siem Reap, you may find that one of the most cited landmarks of the city is none other than 'Angkor Wat.' This magnificent temple complex is comprised of rich ancient history coupled with the unique cultural heritage of Cambodia.
Angkor Wat is a Siem Reap attraction you would not want to miss out on during your holiday. So, be sure to book a luxury hotel near Angkor Wat and begin your journey to one of the most beautiful archaeological sites in Southeast Asia.
In this article, we will explore the ancient site of Angkor Wat to prepare you for your next visit to Siem Reap.
Angkor Wat — The Most Famous Landmark in Cambodia
Angkor Wat in Siem Reap, Cambodia, is the world's largest religious monument. Its name literally translates to 'City Temple' in Khmer, which is the native language of the Cambodian people. The temple was originally constructed in the 12th century as a Hindu temple which spread across an area of more than 400 acres, besides that, Angkor Wat's history is somewhat shrouded in secrecy.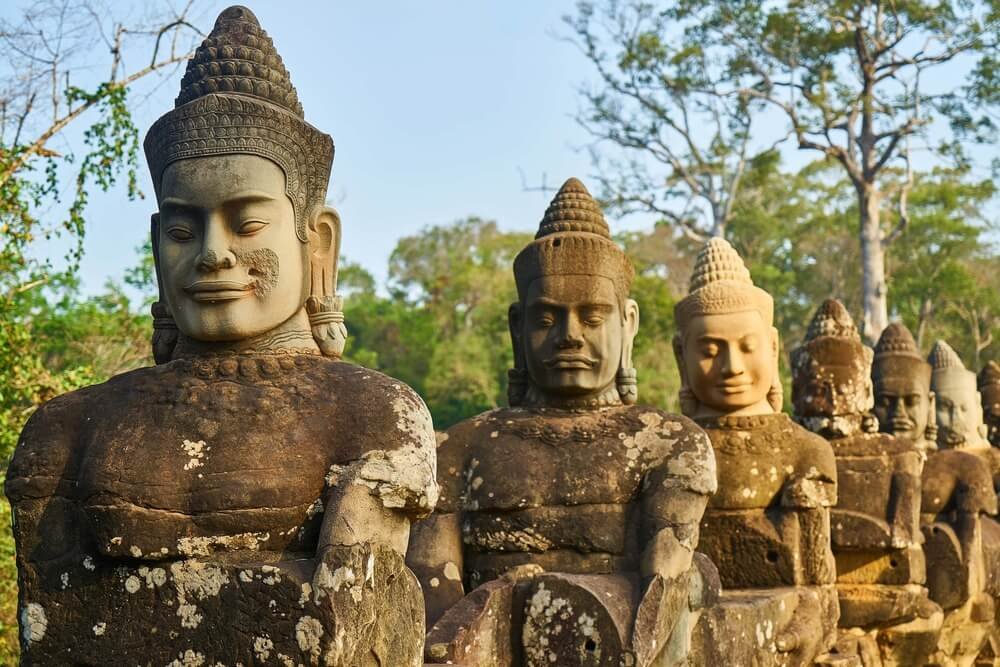 On top of that, many sites suggest that Angkor Wat was not the temple's original name. However, there is insufficient knowledge about how this temple was referred to during its use due to the absence of texts or manuscripts, which is fascinating given that Angkor Wat is Southeast Asia's largest religious infrastructure project. Several sources are referring to the king who constructed the temple, Emperor Suryavarman II, and events that occurred there, and yet no mention of the temple's name.
Despite its obscure past, the harm the Khmer Rouge regime inflicted upon it during its authoritarian control in the 1970s, as well as earlier regional conflicts. Angkor Wat was continuously maintained and developed during the 20th century and has become the momentous tourist attraction that it is today.
Where is Angkor Wat located?
We all know that Angkor Wat is situated in Cambodia, but precisely speaking, Angkor Wat can be found about 5 miles north of Siem Reap, a modern Cambodian city with a population of over 200,000 people.
When it was constructed, however, it became the capital of the ancient Khmer empire, which reigned over the area at the time. In Khmer, the word 'Angkor' refers to 'capital city,' and the word 'Wat' directly translates to 'temple.'
The Architectural Riches of Angkor Wat
The site of Angkor Wat is breathtaking to behold. It extends over approximately 400 square kilometres, consisting of countless smaller temples and buildings, along with impressive hydraulic structures such as basins, dykes, reservoirs, and canals. It is surely the site is a unique concentration of features testifying to an exceptional ancient civilization.
The Angkor complex contains a number of undeniable masterpieces of art and represents the entire spectrum of Khmer art from the 9th to the 14th centuries, including the Bayon and Banteay Srei. Yet, unlike other historical sites, Angkor Wat was never truly abandoned.
To further explain, it should be noted that Khmer architecture developed largely from that of the Indian sub-continent, from which it quickly evolve into its own unique characteristics, some of which evolved and others of which it acquired from neighbouring cultural traditions. This resulted in a new artistic horizon in oriental art and architecture that we see today.
Painting a Picture
If you are still unsure what Angkor Wat actually looks like, let's paint a picture. Imagine a 15-feet-high wall encircled by a wide moat shielding the city, temple and inhabitants from attack, and a significant portion of the fortification remains. The temple's main access point was a sandstone causeway.
Angkor Wat sprawls across over 800,000 square meters within these walls. This area is thought to have comprised the city, the temple architecture, and the emperor's palace, which was located to the north of the temple.Although, in accordance with local custom, only the city's exterior walls and the temple were built of sandstone, with the rest of the structures constructed of wood and other less sustainable materials. As a result, only fragments of the temple and city wall remain. Nonetheless, the temple is a magnificent structure: It reaches nearly 70 feet into the air at its peak tower over the main shrine.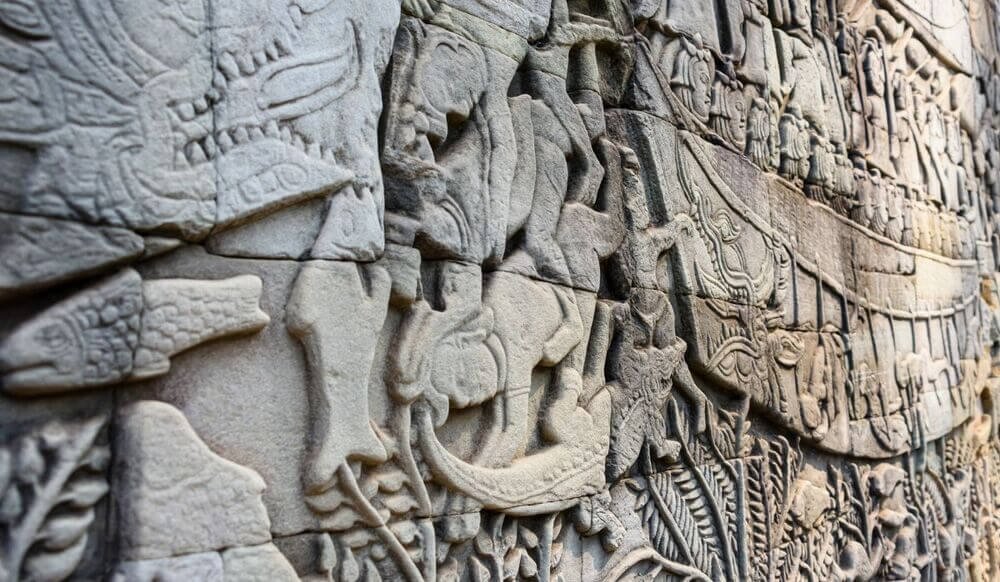 On the temple wall, thousands of carvings depict important Hindu and Buddhist gods and figures, as well as significant events in its storytelling tradition. Angkor Wat has 1,200 square meters of carvings depicting eight different Hindu stories.
The construction of Angkor Wat is estimated to have required 300,000 workers, including architects, building workers, artisans, sculptors, and servants, to feed these workers. The site's construction took upwards of 30 years and was never completed.
Contemporary Angkor Wat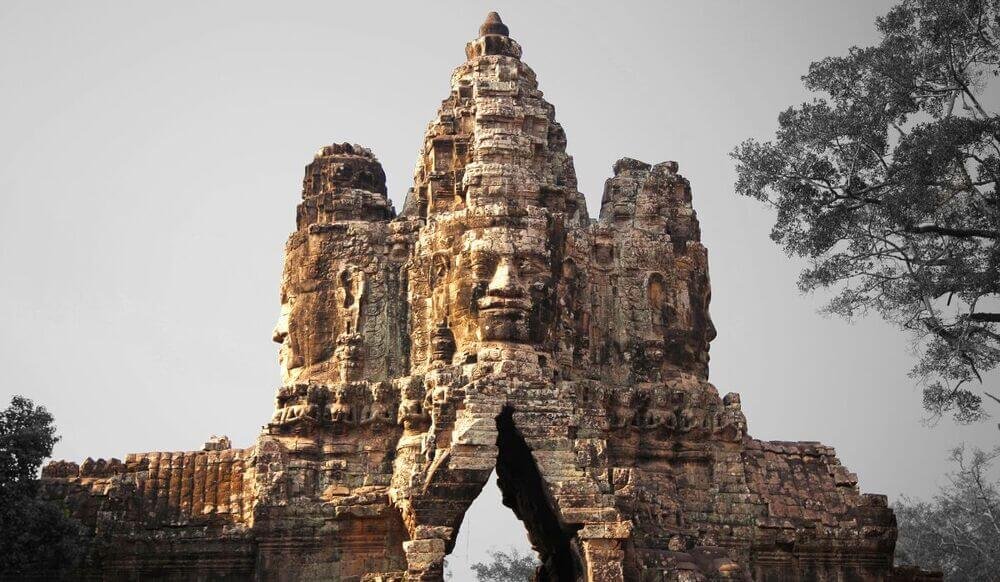 Angkor Wat is a symbol of national pride for Cambodians. As it exemplifies cultural, religious, and symbolic values and remains to have high architectural, archaeological, and artistic significance.
Even though the temple has sustained damage ranging from forest overgrowth to earthquakes and war, communities and foundations have come together to contribute to the ongoing restoration, including: representatives from India, Germany, and France, among others
Ultimately, Angkor Wat, Siem Reap, is indeed one of the world's most significant archaeological sites. Therefore tourism represents a massive economic opportunity for Cambodia, particularly in the form of sustainable tourism. It was designated a UNESCO World Heritage site in 1992. The landmark now receives approximately 500,000 visitors each year, the majority of whom start arriving in the early morning to capture images of the sunrise over what remains an enchanting, spiritual place.
Should you wish to take in the unforgettable sights of Angkor Wat, be sure to book a hotel in Siem Reap beforehand, as many will surely be visiting the ancient temple complex.
Park Hyatt Siem Reap
Park Hyatt Siem Reap award-winning hotel is magnificently stationed in the heart of Siem Reap. Since 1957, our hotel has been transformed from a prominent heritage landmark into an ageless architectural jewel. We offer a unique Cambodian experience surrounding Angkor Wat, making your getaway unforgettable. Apart from the luxurious rooms, our amenities include a bespoke spa journey, a tranquil swimming pool, a fitness centre surrounded by lush greenery, and more experiences both inside and outside the hotel for you to enjoy to the fullest.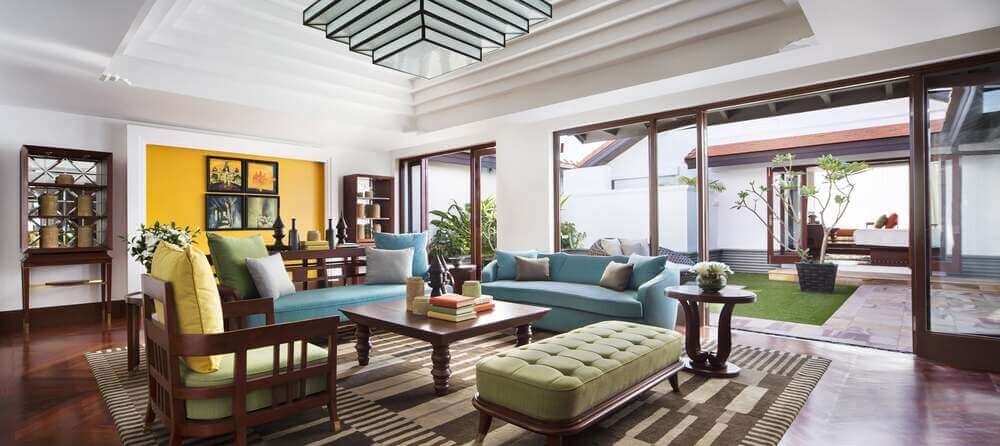 See our rooms and suites click here
Visit our website or contact us today to find out more.
Tel: +855 6321 1234
Fax: +855 6396 6001Email: siemreap.park@hyatt.com