For newlyweds and couples, finding an exotic location to spend time together or go on a honeymoon is, without a doubt, a romantic experience that cannot be missed. In recent years, Siem Reap has become known as a fantastic honeymoon destination for those looking for an exotic and romantic experience.
From its breathtaking sceneries, rich cultural heritage, welcoming locals, and great value for money, there are endless things to do in Siem Reap for couples on vacation. In this article, we have comprised a list of the top 10 things all honeymoon goers will enjoy during their Siem Reap vacation.
1. Visit the Angkor Wat Temples in the Morning
Undoubtedly, Angkor Wat Temples is the prime attraction of Siem Reap and is one of the UNESCO World Heritage sites that is recommended to every traveller in the city. So, why do we recommend that couples visit Angkor Wat in the morning? The reason is you and your loved one will have the opportunity to watch the beautiful sunrise over the ancient temple. It is one of the most romantic things to do in Siem Reap.
To catch the stunning sunrise, we suggest you leave your Siem Reap hotel around 4:30 AM or so, and do not forget to pack your breakfast, as the temple makes for a romantic backdrop for a day out.
2. Take a Sunset Boat Ride on Tonle Sap Lake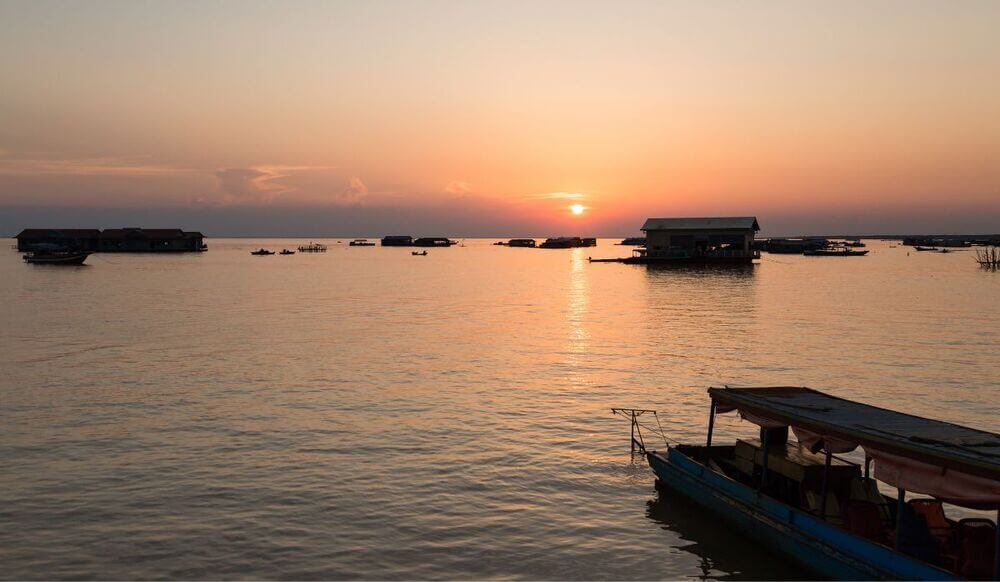 Tonle Sap Lake is a popular tourist destination in Siem Reap, where many visitors come to see the freshwater lake's natural beauty and explore the unique community of the local 'floating' villages. For couples, watching the sunset over the picturesque lake while enjoying each other's company is truly a warm and beautiful experience.
There are many tour operators that offer boat rides in the city, each with its own fees and schedule, and some even include a romantic dinner or drinks on the boat.
3. Explore The Countryside on A Bike Tour
Exploring the countryside on a bike tour is a popular activity for couples visiting Siem Reap. The surrounding area of Siem Reap is filled with rice paddies, palm trees, small villages and local markets that provide a glimpse into everyday Cambodian life. The slower pace of biking allows you to take in the scenery and enjoy the fresh air. It is a striking experience you might not find in the city, and a chance for you and your partner to craft unforgettable memories together.
4. Go on A Waterfall Hike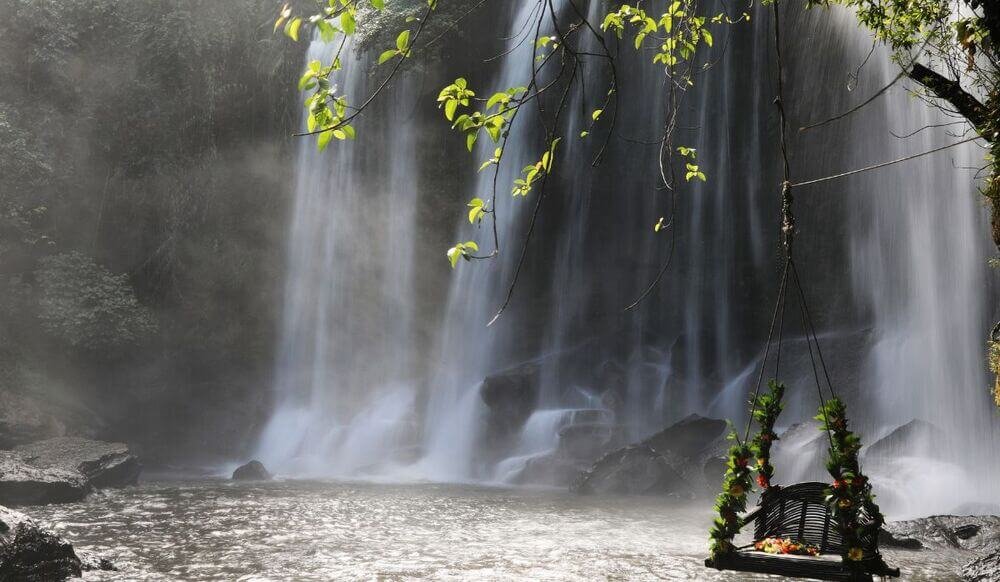 In the surrounding area of Siem Reap, there are several waterfalls popular for scenic hiking. For example, Kulen Waterfalls, located in the Phnom Kulen National Park, is a mere 2 hours drive from the centre of Siem Reap. It is one of the places to visit in Siem Reap for couples that never fails to mesmerise. Going on a hike in locations like this offers stunning views and a chance away from the crowds of the city, making for a peaceful and scenic day trip for couples.
5. Walk and Shop at The Night Market
The Angkor Night Market is the first and one of the most prominent markets in the city. The market is home to over 200 stalls that sell a variety of goods, ranging from clothing, jewellery, and handicrafts. The market also features a wide variety of food and drinks, including local Khmer cuisine and western-style food, all under vibrant dance performances and music you can enjoy while exploring the market. Overall, the Angkor Night Market offers couples the opportunity to immerse in the Cambodian culture, sample local cuisine, and perhaps find unique souvenirs to take home while also supporting local businesses.
6. Ride A Hot Air Balloon Over Siem Reap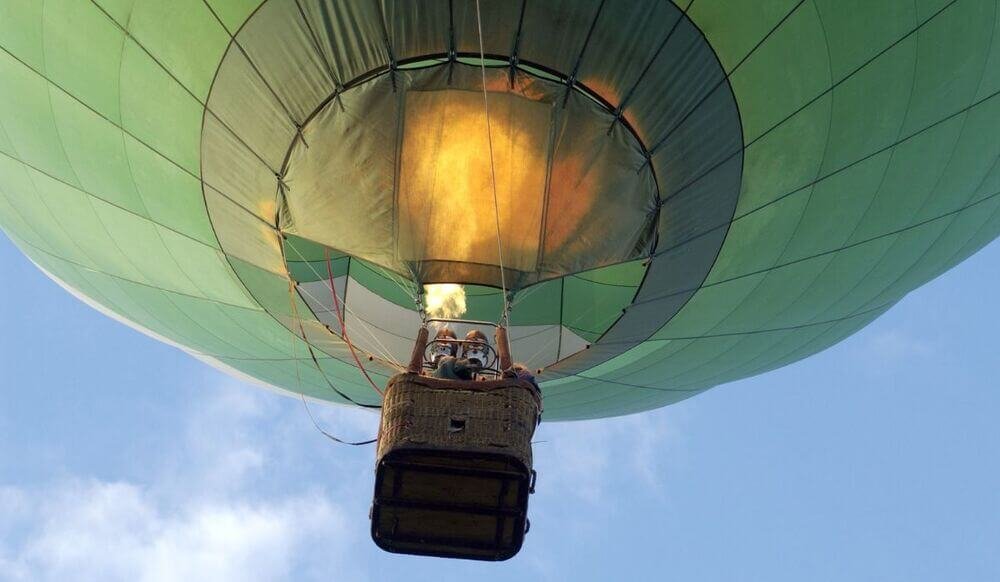 For couples seeking to capture the beauty of Siem Reap on their honeymoon, taking a hot air balloon ride is a perfect choice. A hot air balloon ride offers a bird's eye view of the beautiful landscapes and scenery around the city. You can see the stunning temples and ancient ruins, as well as the surrounding countryside and forests. This peaceful activity allows you and your loved one to take in the sight and sounds, as well as photo opportunities. You may walk away with amazing aerial shots of temples, cities, and landscapes with you and your partner in the frame.
7. Watch A Traditional Apsara Dance Performance
This activity may not be as romantic as the other things to do in Siem Reap, but it is a captivating experience nonetheless. Apsara Dance is a classical performance that derives from the royal courts of Cambodia, accompanied by live music from traditional instruments and eye-catching costumes. By watching the dance, you can see the story being told and get to learn more about the history and traditions of Cambodia while also gaining a deeper appreciation for the country's rich cultural heritage. It can be a romantic and intimate activity for couples to share together.
To see the dance, you can visit the Apsara Theatre — the oldest and most well-known venue for Apsara dance performances in Siem Reap. In addition, you can visit local restaurants and hotels in Siem Reap as they may include a performance during dinner, allowing you to sample local Khmer cuisine while enjoying the dance.
8. Taking a Cambodian Cooking Class
Siem Reap has a rich culinary tradition, and taking a cooking class together can be a fun and educational way for newlyweds to spend a day. A cooking class typically involves learning how to cook traditional Khmer dishes using local ingredients and cooking methods. Additionally, most classes are hands-on, meaning that you get to do the cooking yourself under the direction of a professional instructor. It is enjoyable and filled with a fun atmosphere, and at the end, you will get yourself delicious Khmer recipes to cook at home.
There are many cooking classes available in Siem Reap, ranging from one-day classes, and multi-day courses to hotel cooking classes taught by renowned chefs. Some classes focus on specific dishes, while others offer a more comprehensive overview of Khmer cuisine. So choose one that best suits your interests and schedule.
9. Enjoy The Nightlife of Siem Reap
Apart from the ancient temples and cultural activities, Siem Reap also has a vibrant nightlife scene, with many bars and clubs that offer live music and dancing. Among the popular locations is the famous 'Pub Street.' It is home to a variety of bars and restaurants that cater to different tastes and preferences. Honeymooners can find everything from sports bars and Irish pubs to rooftop bars and cocktail lounges. Pub Street is also a popular spot for street performers, including traditional Khmer dancers and musicians. You can watch their performances while enjoying a drink or a meal together at one of the many outdoor seating areas.
Overall, Pub Street is a must-visit destination for couples seeking a colourful night, as it offers a lively and exciting atmosphere that is perfect for a night out.
10. Relax with A Couples' Spa Treatment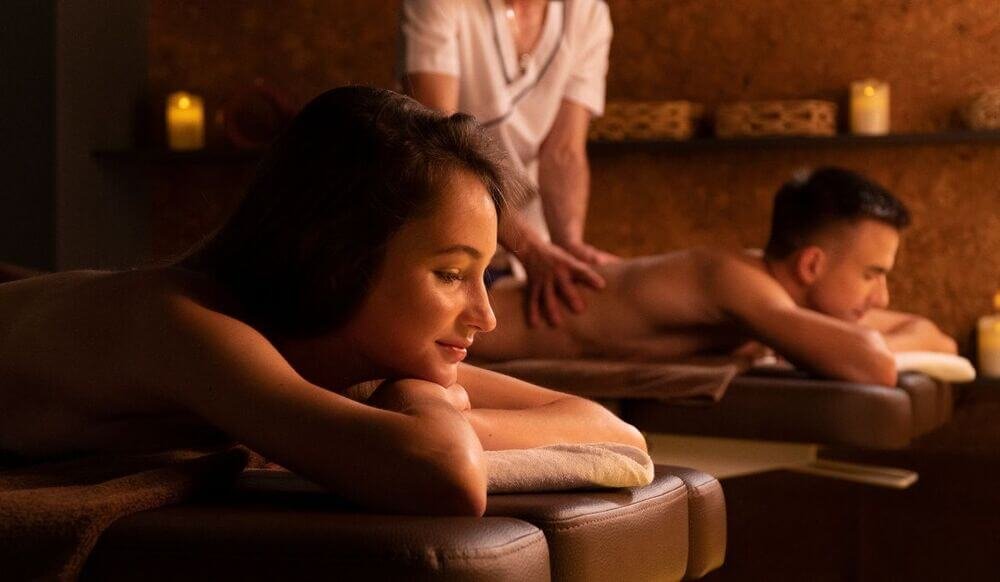 Getting a spa couples' spa treatment is a great way to de-stress after a long day exploring ancient temples, walking through the market, and other activities. Many of the spa places in Siem Reap offer luxurious and tranquil facilities that are designed to help you relax and unwind. As for the treatment, there are several options you can choose from, such as massages, facials, body scrubs, and aromatherapy. Whether you are looking for a luxurious and indulgent treatment or a more traditional and authentic experience, there are many options available that cater to different tastes and preferences. It is the perfect thing to do in Siem Reap after a long day.
That concludes the top things to do in Siem Reap; however, there are undoubtedly more activities to enjoy and more places to visit in Siem Reap for couples visiting this Southeast Asian country. Aside from the countless activities, you and your loved one may also want to find a hotel in Siem Reap to rest in after a long day of travelling, and Park Hyatt Siem Reap is the perfect place.
About Park Hyatt Siem Reap
Park Hyatt Siem Reap is magnificently located in the centre of Siem Reap city, within walking distance from the central market, and the bustling restaurant and shopping districts.
When entering the hotel, you and your partner will be greeted with a luxurious property along with exceptional hospitality. Treat yourself to a memorable honeymoon, as couples can choose from our luxurious rooms & suites, such as the 2 Bedroom Pool Suite, Rooftop Garden Suite, Park Executive Suite, and 1 King Bed Deluxe, all designed to answer to a couple's needs.
Park Hyatt Siem Reap is filled with modern amenities, including a spa, a tranquil swimming pool, and a fitness centre. You and your loved one can also discover countless experiences and things to do in Siem Reap that make your honeymoon unforgettable.
See our rooms and suites click here
Visit our website or contact us today to find out more.
Tel: +855 6321 1234
Fax: +855 6396 6001Email: siemreap.park@hyatt.com