The majestic city of Siem Reap is famously known for its rich cultural heritage, such as the unmistakable Angkor Wat temple complex. Be that as it may, for visitors seeking entertainment and excitement, 'Pub Street' is the place to be in this Cambodian city. This notable nightlife attraction offers bustling crowds and an array of things to do, from restaurants and bars to night markets, so much so that your Cambodia vacation would not be complete without a visit to Pub Street, Siem reap.
Among the countless things to do on this fantastic destination, you might wonder, 'what are the best things to enjoy in Pub Street?' To answer this question, we have put together a list of exciting activities to enhance your night-out experience for your next Siem Reap vacation.
Why Pub Street?
Most tourists would recognise Siem Reap as a city with ancient temples and traditional cultures that they can explore throughout the day. However, when the sun goes down, a visit to temples, waterfalls, or natural landscapes may not be the ideal activity. Thus, Pub Street is the perfect place to be after sundown.
Pub Street, Siem Reap, has an official title called 'Street 8', and it is located in the Old French Quarter of the city, near the Siem Reap River (south end of central Siem Reap). The street runs parallel to Sivatha Boulevard street and is situated between Street 11 and 2 Thnou Street, with entrances at both ends. Pub Street itself is approximately 100 metres long, which may not be as extensive as other famous walking streets in Southeast Asia, but it is packed with restaurants, bars, shops, and other businesses. Many of them offer their product at affordable prices, especially food and drinks, making it a budget-friendly destination for travellers.
You will find that during the day, the street is generally less crowded and quieter, with many vendors opening around midday and closing in the late evening. However, as the night wears on, the street comes alive with music, dancing, and partygoers. Simply put, Pub Street, Siem Reap is a vibrant and bustling destination that offers a unique glimpse into the nightlife and culture of Cambodia.
How to Go to Pub Street, Siem Reap?
If you are looking for Pub Street Siem Reap directions, do not fret, because it is a world-famous destination and almost every local know or have been there before, so you would not have a hard time finding it at all. That said, there are several ways to get to Pub Street in Siem Reap, depending on your starting location and preferences:
Tuk-tuk: Tuk-tuks are a popular mode of transportation in Siem Reap and can easily be found throughout the city. They are three-wheeled vehicles that can carry up to four passengers and are relatively inexpensive.
Bicycle: If you're staying in Siem Reap, renting a bicycle is a great way to get around and explore the city. Many hotels and guesthouses offer bike rentals, or you can rent one from a local shop. The ride to Pub Street from central Siem Reap is relatively flat and should take around 10 – 15 minutes.
Walking: If you're staying in a hotel in Siem Reap in the city centre, walking to Pub Street is a convenient and easy option. The street is located in the heart of Siem Reap and is easily accessible from most areas of the city.
Car: If you prefer a more comfortable and private mode of transportation, you can hire a taxi to take you to Pub Street. Many hotels and guesthouses can arrange a car or taxi for you, or you can opt for one from a local taxi stand. The cost will vary depending on your starting location and the type of vehicle you choose.
The Best Things To Enjoy At Pub Street
There is no shortage of activities you can indulge in within a night at Pub Street. Some visitors might prefer drinking or enjoying themselves at the bar, while others may wish to shop for souvenirs instead. Pub Street has something for everyone, and here are some of our recommendations for the best things you can enjoy on this lively street:
Enter Pub Street Bars
As the name suggests, Pub Street is a bustling entertainment area flooded with neon lights from signs of bars and restaurants. Most of the bars operate from 5 PM until midnight and even the next morning. You can sip a beer, enjoy a cocktail, or take some shots with friends and rest assured that you will have a great time.
If you are looking for specific bars to drink and dance the night away, some of the notable ones include Angkor What? Bar, Barcode Siem Reap, YOLO Bar, X-Bar, and Miss Wong Cocktail Bar Siem Reap.
Taste The Local Cuisine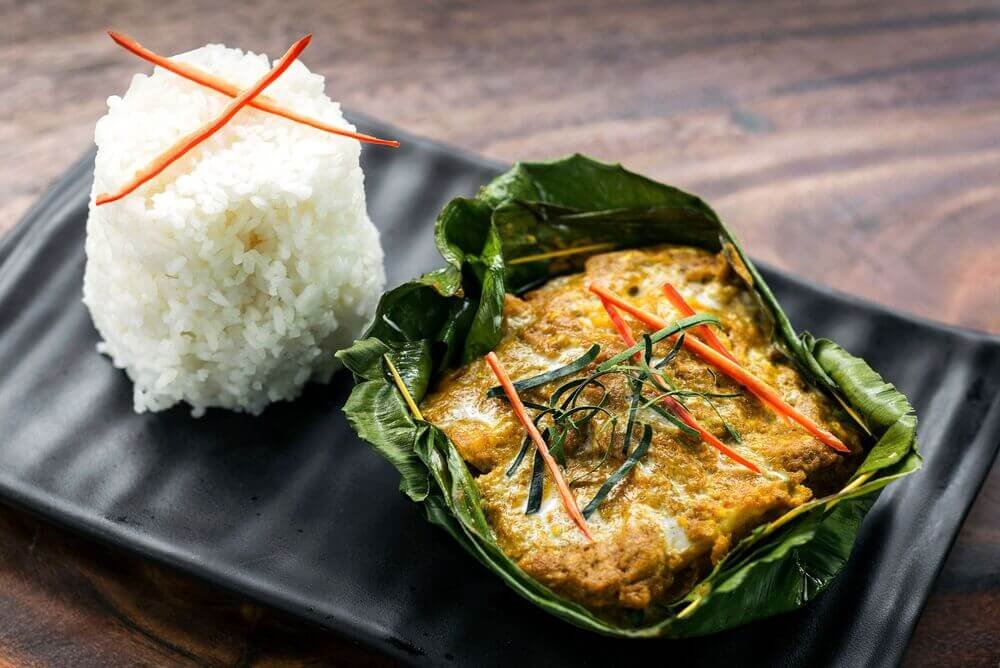 While Pub Street is famous for its nightlife, it is also an excellent destination for foodies looking for a great meal. You can see many 2-story houses on Pub Street with various restaurants of Chinese, Vietnamese, Thai, Mexican, Indian and especially traditional Cambodian food. Some of the Cambodian specialities include fish amok, lok lak beef, Khmer curry, sach ko chomkak, and if you are looking for something more 'adventurous,' there are various grilled insects available on the street, such as crickets, worms, giant water bugs, and even scorpions.
Watch Street Performances
As you enter Pub Street, Siem Reap, you will hear live music being played throughout the street. The music comes not only from the bars but also from the street performers as well. There are a lot of fantastic performances from living singing, instruments, and even occasional dancers. You can enjoy them while sipping a drink or enjoying your meal.
Get A Khmer Massage
Massage parlours can also be found on the street. Khmer massage, the traditional massage of Cambodia offers the perfect opportunity for you to relax. Some therapists are also trained in cupping, reflexology, and more. As for the price, it is relatively cheap.
One unique kind of massage you can find at Pub Street is the fish massage or fish pedicure. It involves immersing your feet in a tank of water filled with small fish called Garra rufa. These fish perform a massage by nibbling on the dead cells on the skin, causing a tingling sensation without causing any pain. The idea behind the treatment is that the fish's natural exfoliating process will leave your feet feeling smoother and softer.
Highlights Nearby Pub Street
If a night at Pub Street is not enough to satisfy your Siem Reap night journey, you can search for 'Pub Street, Siem Reap nearby places' and there are sure to be more places for you to explore; still the prominent ones is undoubtedly the markets.
The Old Market, also known as Phsar Chas in Khmer, is a traditional Cambodian market located in the city centre, just a few blocks away from Pub Street. The market has been around for decades and is a popular destination for locals and tourists alike. It offers a wide range of goods, including fresh produce, meat, seafood, spices, clothing, and souvenirs.
The Night Market, on the other hand, is a more modern market that caters primarily to tourists. It is located on Sivatha Boulevard, just a short distance from Pub Street, and is open from late afternoon until around midnight. The Night Market is known for its wide selection of souvenirs, including clothing, handicrafts, artwork, and jewellery, as well as for its food stalls and street vendors.
That concludes the activities you can enjoy at Pub Street, still, there are numerous more things to see and do at this energetic attraction. If you are planning to visit Pub Street, you will surely need to find a hotel in Siem Reap situated in the city centre and one such hotel is Park Hyatt Siem Reap.
About Park Hyatt Siem Reap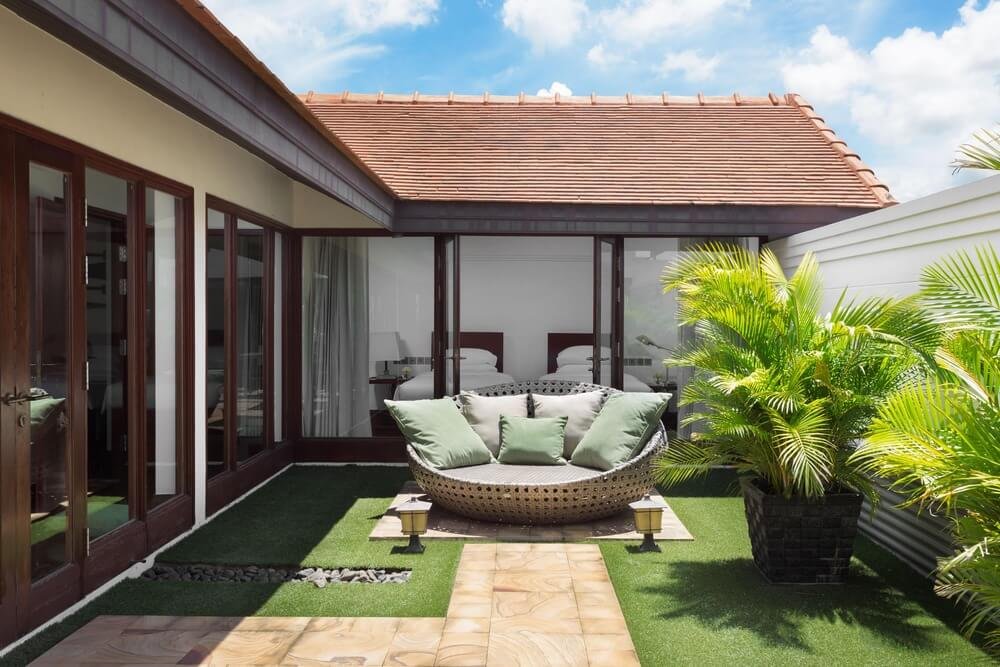 Park Hyatt Siem Reap is magnificently located in the centre of Siem Reap city, within walking distance from the central market, restaurants, and only 500 metres away from Pub Street. We offer 104 luxurious rooms, complete with modern amenities including a spa, swimming pool, and fitness centre surrounded by lush greenery.
Indulge in the best offers, accommodation, and signature experiences only at our 5-stars hotel in Siem Reap.
See our rooms and suites click here
Visit our website or contact us today to find out more.
Tel: +855 6321 1234
Fax: +855 6396 6001Email: siemreap.park@hyatt.com