While on the subject of places to pay a visit in Cambodia, one of the most frequent answers that the majority of travellers would give is 'Angkor Wat, Siem Reap.' It is one of the most renowned ancient temple sites recognised across the globe. Having said that, should your next vacation destination be Siem Reap, then Angkor Wat is one landmark you cannot miss out on. Still, you may wonder, how do I prepare myself for a trip to this temple?
Read on to find out more on how to prepare yourself for a visit to Angkor Wat, the most famous temple site in the world.
Learn More About Angkor Wat
Before going on the departure, it is natural to learn a bit about the place you are visiting.
Angkor Wat is a temple complex and the largest religious monument in the world, located in Siem Reap, Cambodia. It was built in the 12th century by King Suryavarman II as a Hindu temple dedicated to the god Vishnu, and later transformed into a Buddhist temple. The temple is renowned for its grand scale and intricate carvings and is considered a masterpiece of Khmer architecture. It covers an area of over 200 hectares and includes a central tower surrounded by four smaller towers and a moat, as well as extensive wall carvings that act as galleries containing intricate bas-relief sculptures depicting Hindu legends and daily life in the ancient Angkor Empire. As for the name, Angkor Wat translates to 'City Temple' in Khmer – the native language of the Cambodian people, and there is certain evidence that says it took around 50,000 slaves, workers, and artisans to complete.
Now, Angkor Wat still stands as the world's largest religious building, covering 162.6 hectares, in the centre of the extensive Angkor Archaeological Park. It is considered a masterpiece of Khmer architecture and a symbol of Cambodia's rich cultural heritage that is able to captivate millions of visitors annually.
Preparing For a Trip To Angkor Wat
Here are some tips and suggestions to help you better prepare for your Angkor Wat experience:
1. Plan Your Trip & What You Want To See
As mentioned above, Angkor Wat is situated in the heart of the vast Angkor Archaeological Park. The Angkor Wat temple itself is roughly 2 km2 and consists of 3 levels, as well as smaller surrounding temples, so without prior knowledge or clear direction, it is easy to get lost. Therefore plan ahead of which sights you wish to observe during your 1-day trip to Angkor Wat, as it is impossible to visit all temples in a single day.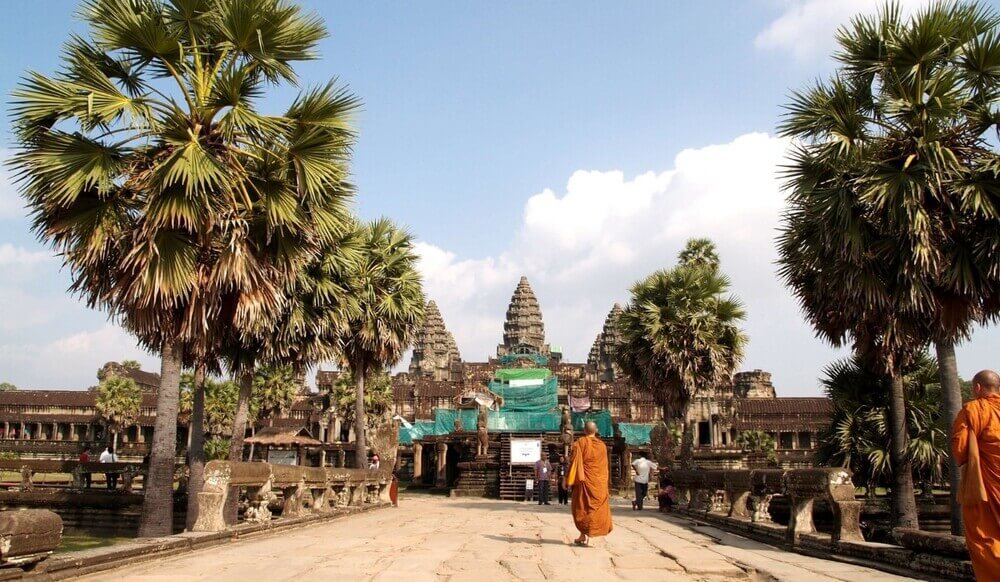 Additionally, remember to purchase an Angkor Pass, as it is required to enter the Angkor Archaeological Park. The pass is readily available at the Angkor Ticket Office in Siem Reap.
2. Arrange Your Transportation
How to go to Angkor Wat, Siem reap? There are several ways to get to Angkor Wat as well as the surrounding temples. The site can be reached by bus, minivan, or tuk-tuk, depending on your group size. You can join an organised trip with an experienced guide who can show you around and help you understand the history and significance of the temples, or opt for a do-it-yourself tour where you can enjoy the site on your own terms and time.
Additionally, you can tour around the temple via a motorcycle for a more adventurous experience. Another great option is to cycle to and around the temple site, which allows for immersive sightseeing as well as being eco-friendly.
3. Pack and Dress Appropriately
A trip to Angkor Wat can be quite tough for those unprepared, as it usually involves a lot of walking under Cambodia's tropical climate. So light, comfortable, and breathable clothing is recommended, take care to wear sunscreen and a hat, sunglasses or bring an umbrella. The area around Angkor Wat is full of difficult terrain and steep slopes. Thus sturdy footwear is advised, such as walking shoes or running shoes.
Angkor Wat is a temple, so you should dress appropriately and respectfully. This includes wearing clothes that cover the shoulders and knees when visiting the temples.
Lastly, be sure to bring ample snacks and water, as the hot weather and long walk can easily tire you out. Although there may be plenty of vendors and food stalls around the Angkor Archaeological Park, the price may be inflated, so bringing your own would be the best option.
4. Hire A Tour Guide
Hiring a guide can be a good idea, especially if you visit the temple for the first time. They can provide you with in-depth knowledge, help you navigate the vast complex while avoiding the crowds, and customise the tour to your interests, ensuring that you get the most out of your 1-day trip to Angkor Wat.
However, hiring a guide is not mandatory, and some visitors prefer to explore the temples on their own. If you decide not to hire a guide, consider researching the history and significance of the temples beforehand, and bring a map or guidebook to help you navigate the complex. Ultimately, the decision of whether to hire a guide will depend on your interests, budget, and travel style.
5. Photographing Angkor Wat
Of course, a trip to one of the world's important religious monuments would not be completed without a photo shoot. Here are some of our tips for taking great pictures at Angkor Wat:
Get there early: Arriving at the park early in the morning will allow you to capture the temples in the soft light of dawn or early morning and avoid the crowds and heat of the day.
Use a wide-angle lens: Angkor Wat is a vast temple complex, and a wide-angle lens can help you capture the scale and grandeur of the temples.
Get up high: Climb to the top of the temples for panoramic views of the breathtaking site and dramatic perspectives. However, be sure that it is safe and authorised by the staff.
Pay attention to the light: The light changes throughout the day, and different times of day can produce different effects on your photos. Consider shooting in the soft light of dawn or late afternoon or during a storm, when the clouds and rain can add drama to your photos.
Focus on details: The carvings, sculptures, and intricate details of the temples are what make Angkor Wat unique. Take time to focus on these details and capture them in your photos.
Be respectful: Remember that Angkor Wat is a sacred site, and be mindful of your behaviour and the way you take photos. Avoid touching the carvings or sculptures, and be respectful of the monks, other visitors, and the locals.
Angkor Wat and the Angkor Archaeological Park typically open at 5:00 am and close at 5:30 pm, with the last entry allowed 30 minutes before closing. It is best to visit the temples early in the morning or late in the afternoon to avoid the heat and crowds and to allow enough time to explore the vast complex. The park is open every day of the week, including weekends and holidays.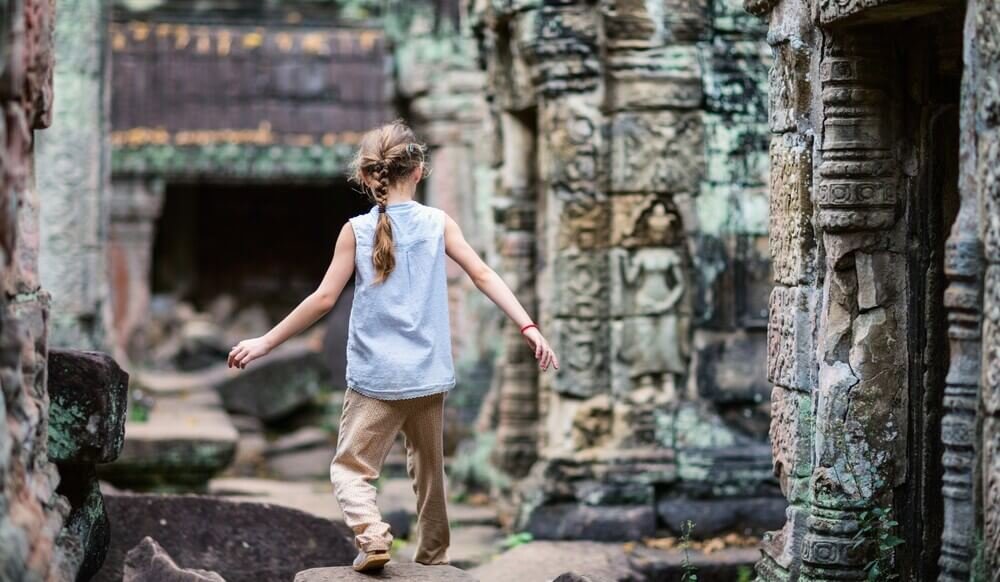 By following these tips and suggestions, you can have a truly unforgettable experience when visiting Angkor Wat. Whether you are interested in the history and culture of Southeast Asia, or simply want to admire the beauty and grandeur of the temples, Angkor Wat is the most compelling destination in Siem Reap.
Finally, after a long day touring around the massive Angkor Wat, it is always recommended to book a hotel, especially a hotel in Siem Reap near the site.
Park Hyatt Siem Reap
A long day touring Angkor Wat demands a luxurious stay at a 5-star hotel, Park Hyatt Siem Reap is the perfect place to rest and relax. With 104 luxurious rooms and suites available along with top-class amenities, such as a swimming pool, fitness centre, and spa experience, guests can rest assured that their stay will be a remarkable one.
Indulge in a unique Cambodian experience, as the hotel is located in the centre of the city, next to Angkor Wat. We offer a plethora of things to do and see, such as the Angkor Golf Experience, Cycling at Angkor Wat, Cambodian Cooking Class, and discover local attractions via the assistance of our concierge service. All of which are sure to provide you with an extraordinary vacation experience.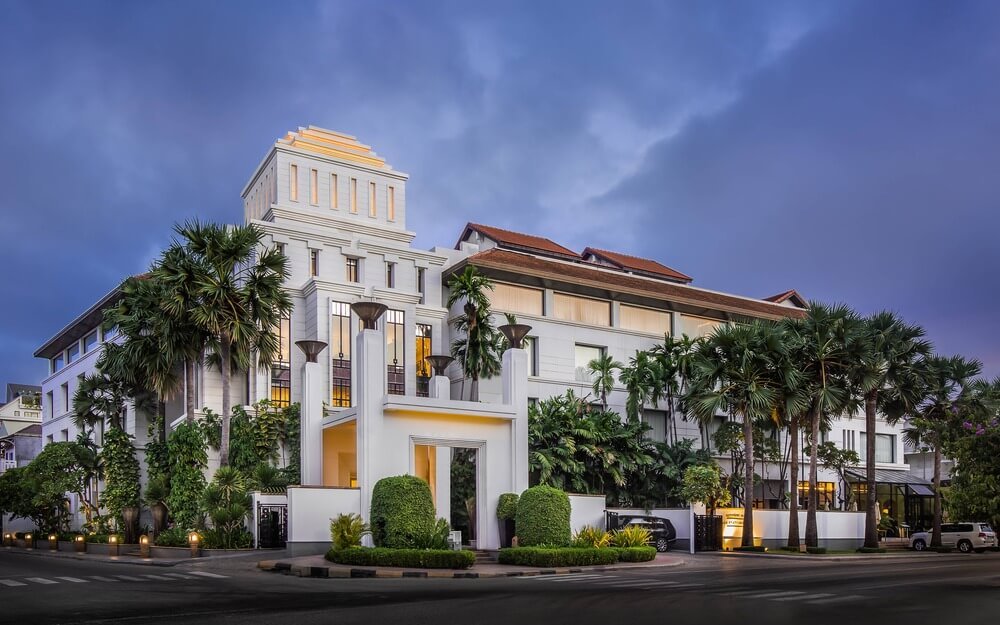 See our rooms and suites click here
Visit our website or contact us today to find out more.
Tel: +855 6321 1234
Fax: +855 6396 6001
Email: siemreap.park@hyatt.com