It is vital to take the time to learn about Cambodia's rich culture and traditions if you are visiting the region and searching for things to do in Siem Reap. With a more than 2,000-year-old history, Cambodia has a distinct cultural identity that has been shaped by the country's various ethnic groups, religions, and historical influences.
Where to Start Your Siem Reap Culture Journey?
If you are wondering, "Where should I start learning about the rich culture of Siem Reap?", here are some pointers to get you started:
Going to the Angkor National Museum is among the greatest ways to get started learning about Cambodian culture. Through multimedia exhibitions and interactive displays, you may fully immerse yourself in the history and mythology of the Angkor Period at this location. You will gain knowledge about the history of the ancient Khmer kingdom, the building of the Angkor temples, and the way of life of those who lived throughout this prehistoric era.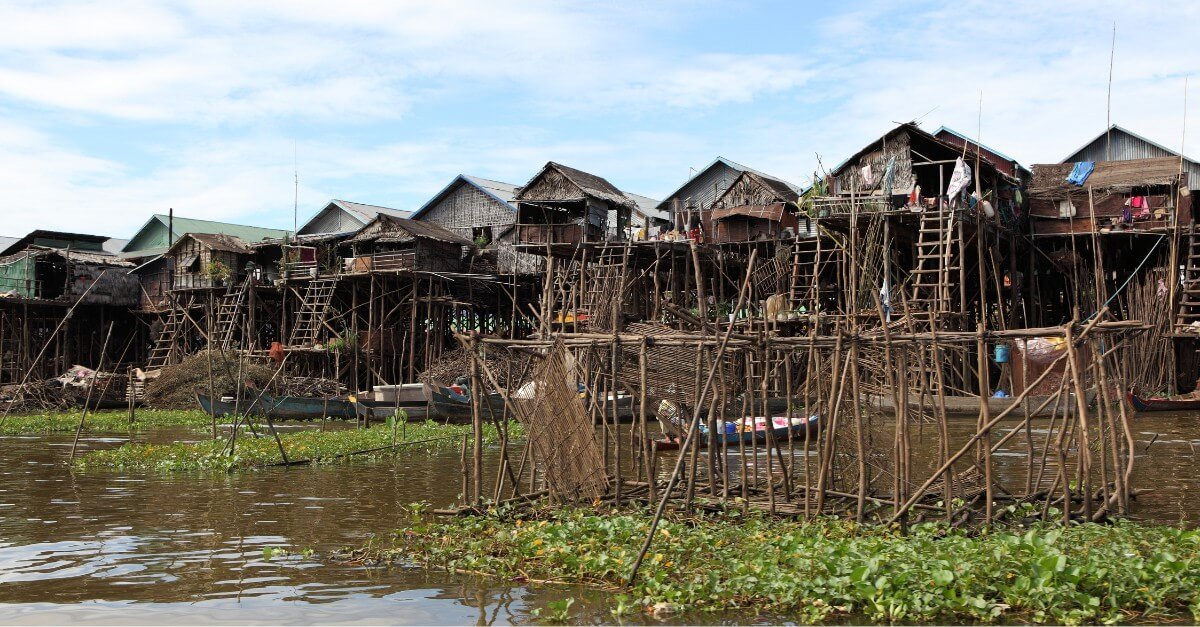 The Cambodian Cultural Village, which displays the traditions and customs of the country's numerous ethnic groups, is another must-see sight. This living museum gives a fascinating look into the cultural richness of Cambodia, with everything from dance performances and traditional music to handicraft exhibitions and village recreations.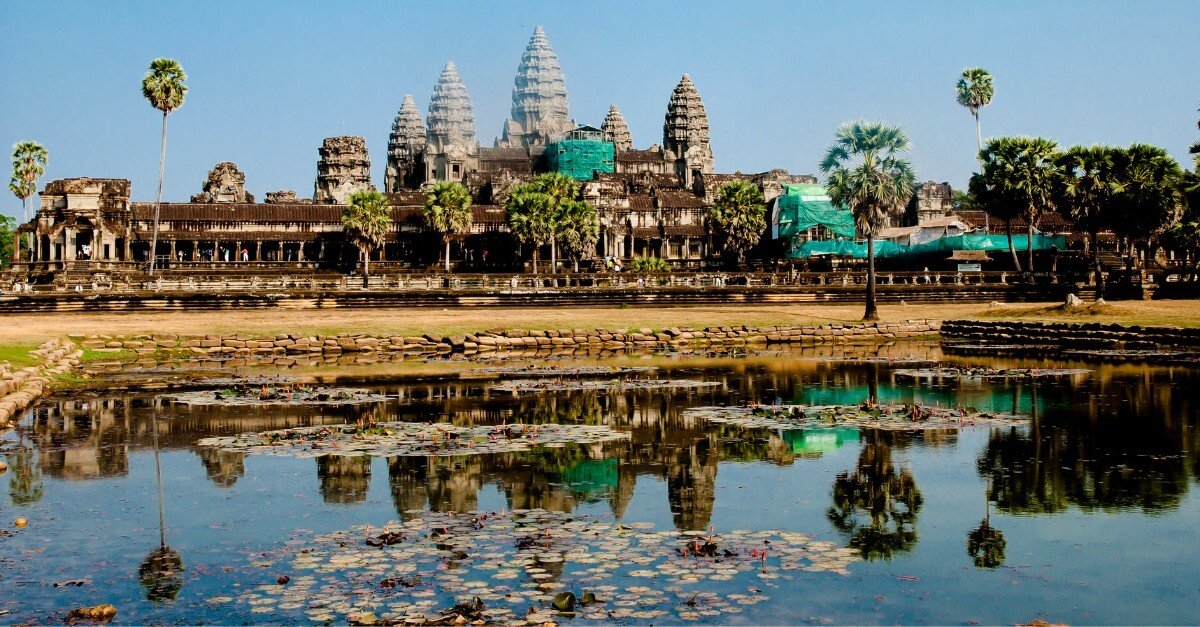 We strongly advise taking a guided tour of Siem Reap's historical monuments and landmarks to obtain a deeper understanding of Cambodia's history and culture. You'll learn things that you might not learn from books or the internet when you have an experienced guide at your side.
Additionally, you may not expect that the food of Cambodia is an essential aspect of the nation's cultural legacy, and should also not be missed on the list of things to do in Siem Reap. Cambodia's food is an authentic representation of its rich cultural past, from the savoury and sweet delights of Khmer sweets to the fragrant spices and tastes of Amok curry.
Exploring the Temples of Angkor: A Cultural Journey
As mentioned above, the Angkor temples are a must-see site for anybody travelling to Siem Reap. In addition to being amazing works of engineering and design, these ancient ruins offer a glimpse into Cambodia's vibrant past and culture. In fact, touring the Angkorian temples may be a cultural excursion in and of itself.
Plan ahead to be prepared and get the most out of your trips to the temple. Prioritising the temples that interest you the most and designing your schedule accordingly is one of our top recommendations when deciding on things to do in Siem Reap. There are over a thousand additional temples in the area to choose from, with Angkor Wat, Bayon, Ta Prohm, and Preah Khan being the most well-known.
Another tip is to hire a knowledgeable guide who can share insights about the temples' history, symbolism, and significance. This will help you appreciate the temples on a deeper level and provide context for the carvings, statues, and architecture.
One thing to keep in mind is that many of the temples require modest clothing to be worn. This means covering your shoulders and knees and avoiding revealing or tight-fitting clothing. It is also important to be respectful of the temples and avoid climbing on or touching the ancient structures.
If you are looking for a luxury hotel near Angkor Wat to rest after an extensive cultural journey, we highly recommend the Park Hyatt, a 5-star hotel in Siem Reap.
Celebrating Festivals and Events
Attending one of the many festivals or events in Siem Reap is a necessity if you wish for a genuinely authentic cultural experience there. The rich cultural legacy of Cambodia is honoured throughout the year via a wide variety of festivals and events.
One of Siem Reap's most recognised celebrations. It generally starts in the middle of April and lasts for three days. The city comes alive at this time with vivacious street parties, age-old dance performances, and eye-catching parades. It is a wonderful chance to take in the best of Cambodian culture.
Bon Om Touk (Water Celebration)
Translating roughly to "water celebration," this festival commemorates the end of the rainy season and the Tonle Sap River's flow being reversed. There are boat races, live music performances, and fireworks displays throughout the three-day celebration in November. Pub Street Siem Reap is often at the centre of the action of the festivities.
The Vesak Day honours the birth, enlightenment, and passing of Buddha, and is a major occasion for individuals who are interested in Buddhism. With vibrant processions and offerings to the monks, it is a day of introspection and meditation as well as joy and celebration.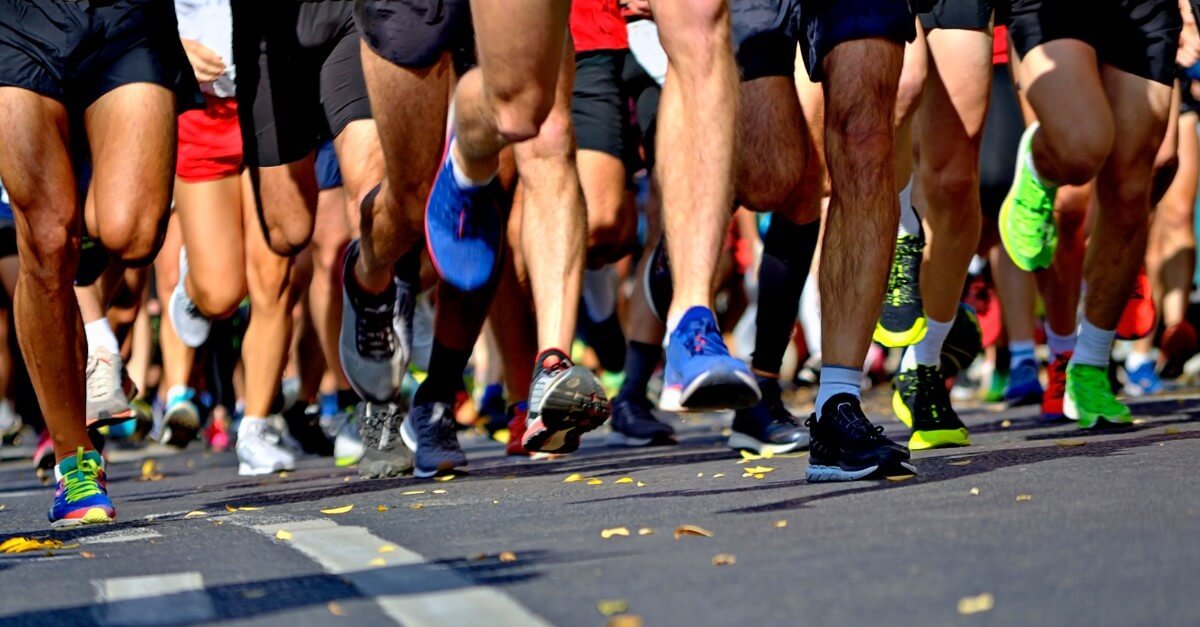 The famous Angkor Empire Marathon is held annually in December, and it is a unique way to explore the temples while getting in a good workout. The race takes runners through the stunning Angkor Archaeological Park, and participants can choose to run a full or half marathon or a 10 kilometres race.
Sustainable Tourism in Siem Reap: Preserving Cambodia's Culture for Future Generations
As tourists, it is our duty to preserve the places we visit and make a difference in the local communities we come across. In Siem Reap, a city steeped in culture and history, this is particularly true. Therefore, it is crucial to think about sustainable ways to protect Cambodia's cultural legacy for future generations as tourism continues to expand in the area.
Selecting reputable tour operators and lodging is one method to promote sustainable tourism in Siem Reap. Look for businesses that place a high priority on environmental preservation and community involvement. By doing this, you can make sure that the money you spend on tourism supports environmental preservation and regional economic growth.
Another way to support sustainability in Siem Reap is by respecting the local culture and traditions. Be mindful of appropriate dress codes when visiting religious sites, and ask for permission before taking photos of locals. Engage in cultural activities and support local artisans by purchasing handmade souvenirs instead of mass-produced items.
Volunteering with regional groups that prioritize environmental preservation and community development is another way to promote sustainable tourism. This is a wonderful opportunity to support the local community while learning more about the customs and way of life there.
There are many fantastic places to visit and things to do in Siem Reap. By practising sustainable tourism in Cambodia, we can help preserve the region's rich cultural heritage for generations to come.
Lodging In At Park Hyatt Siem Reap After A Culture Journey
Park Hyatt Siem Reap is a 5-star hotel in Siem Reap, conveniently located next to Angkor Archaeological Park. It is also within walking distance from the central market, restaurants, and top attractions in central Siem Reap.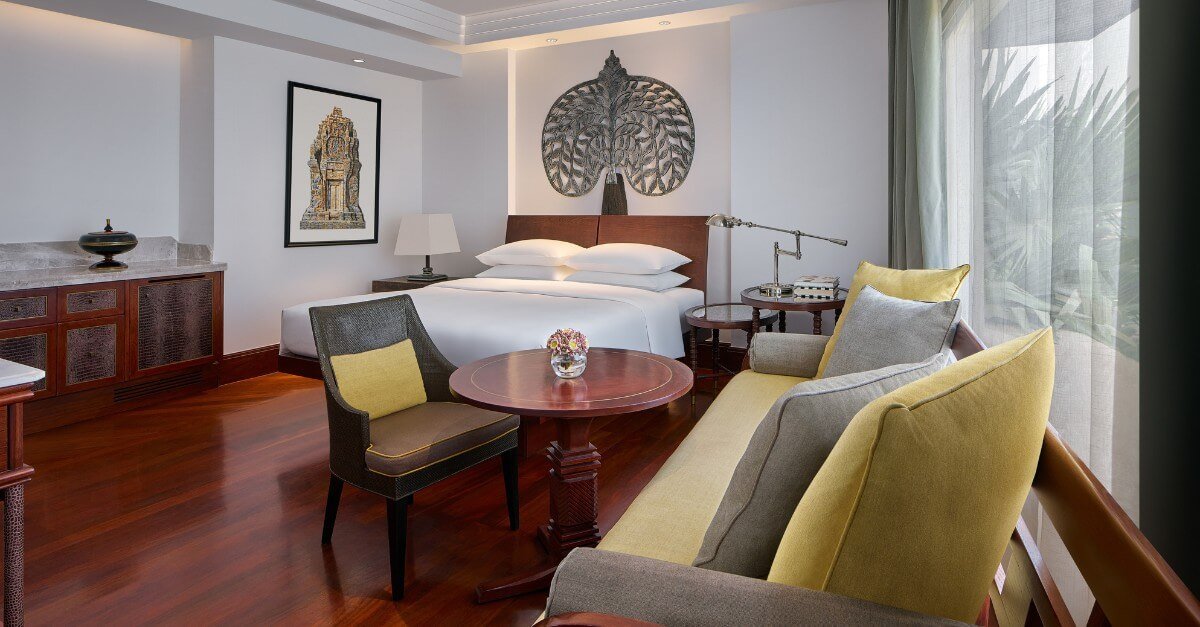 The hotel's 104 rooms come complete with polished Makha-wood floors, white Italian marbled bathrooms and antiqued-pewter light fixtures set in a Khmer-influenced Art Deco. The rooms are filled with modern amenities, surrounded by rich facilities such as a spa, swimming pool, and fitness centre surrounded. Indulge in the best offers, accommodation, and things to do only at our 5-stars hotel in Siem Reap.
See our rooms and suites click here
Visit our website or contact us today to find out more.
Tel: +855 6321 1234
Fax: +855 6396 6001Email: siemreap.park@hyatt.com