A visit to Siem Reap, Cambodia, would be incomplete without a night out on Cambodia's iconic party street, known as 'Pub Street.' As night falls in Pub Street Siem Reap, it becomes a hive of activity. The street is strewn with neon-lit clubs, bars, restaurants, and street sellers. You do not need to wander far to find a bar on Pub Street Siem Reap. Many travellers' evenings are likely to revolve around this part of town.
Where is Pub Street?
Pub Street Siem Reap, officially titled 'Street 8,' located in the heart of the city near the wonderful riverside area and close to a selection of markets, is where travellers from all over the world congregate to dance and party the night away. It is a more sedated version of Bangkok's Khaosan Road, but it's just as entertaining in terms of nightlife.
When nighttime comes, the road is closed to traffic, making it a leisurely and secure place to meander, dance, and enjoy the evening. Visitors can spend an entire night on this lively street and never run out of things to do, with a broad selection of culinary delights spanning from Khmer specialities to Western favourites offered in the form of street food stalls, fresh drought beers, and crunchy insect snacks to indulge in.
The Evolution of Pub Street
Today's well-known Pub Street Siem Reap began as a small group of 3 restaurants on a humble corridor in a back road in the city's heart, with the first club 'Angkor WHAT? Bar' was established in 1998. According to the rumours, there were more rats on Pub Street than tourists during this time.
Pub Street Siem Reap was eventually paved and made a more aesthetically pleasing road around the year 2005. Building on the success of Angelina Jolie's Hollywood blockbuster 'Tomb Raider,' which featured the grand temples of Angkor, tourists started to explore the marvels of Siem Reap and began flocking to the Pub Street parties and nightlife. Locals and visitors officially established the term 'Pub Street' around 2008.
Today, the nightlife action is concentrated in 2 parallel alleyways known as 'The Lane' (north of Pub Street) and 'The Passage' (located to the south of Pub Street).
Things To Do on Pub Street Siem Reap
As mentioned above, Pub Street Siem Reap is a prevalent entertainment district. Just walking down the street, you can be drawn into the sounds of pumping music and an electric atmosphere.
Eatery
In terms of dining, Pub Street in Siem Reap has something for everyone. Whether you are looking for home-style cooking, exotic meat, or local Cambodian cuisine, you will find a restaurant that meets your needs. Walk up and down Pub Street and the surrounding areas, stopping at one of the hundreds of restaurants. You will be sure to find something that you like.
Night Clubs and Bars
The majority of the bars are open every day, with many opening hours being limited to 5 p.m. to midnight; however, some spots stay open until the next morning; you can check their opening hours at the restaurant or on Google Maps. Pub Street Siem Reap is a must-see nightlife destination when visiting Cambodia. Join the throng, quaff a beer with friends, and enjoy a fun night out here.
If you are not up for a wild night on Pub Street, visiting Sok San Street, and the narrow streets surrounding the night markets can be worth it. Over the past few years or so, an increasing number of laid-back pubs and unique little bars have emerged in the neighbourhood that offers more low-key nightlife for your evening.
Khmer Massage
You can also indulge in a relaxing Khmer massage on Pub Street Siem Reap, Cambodia's traditional massage. The majority of the staff are Cambodians who have received extensive training in various massage techniques such as cupping, reflexology, and so on. Because massage therapy in Cambodia is inexpensive, the street is very busy, with a large number of travellers enjoying massage treatments.
Pub Street has a wide variety of massage services to choose from. However, after a long day of exploring, if you are looking for something different, you may wish to consider a foot massage or traditional Khmer massage to soothe your aches and pains.
Souvenir Market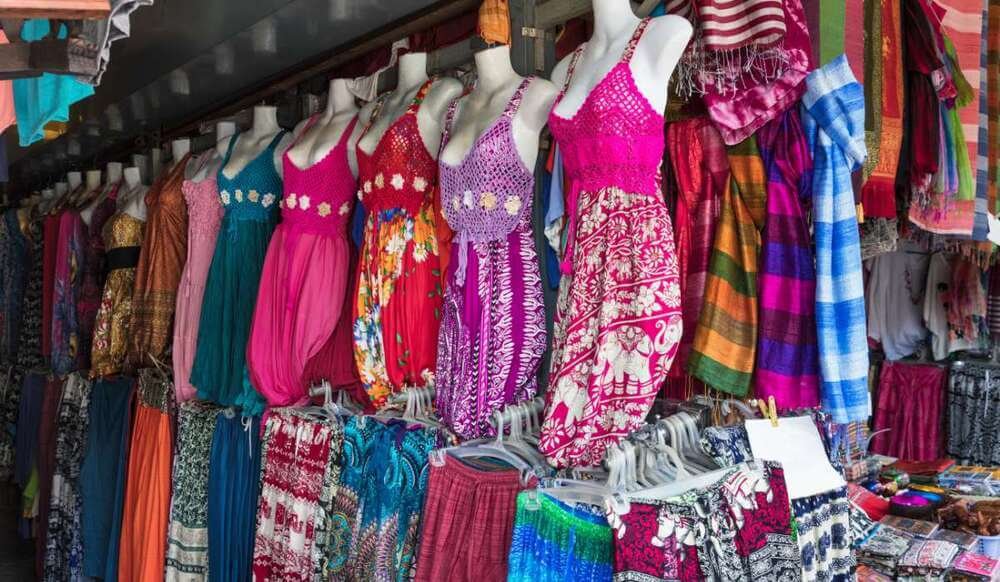 In the Pub Street area, there are countless souvenir stalls selling everything from tourist items, clothes, towels, various fabrics and materials, and jewellery. The first price quoted is often two to three times greater than the standard selling price, so be sure to barter in a friendly manner if you wish to pay a fair price!
Despite that, there are not just souvenirs available, the night markets in Siem Reap are split into two sections: Noon Night Market and Angkor Night Market. Food and beverage stands can be found on both sides of the road. Entertainment zones such as spas, small bars, and sandpainting are alternated with souvenir shops you can easily browse through the various items.
The items, particularly the Buddha statues, Bayon statues, Apsara, and silver items, are somewhat unique and easy on the eye. Colourful clothing and linens are also enticing. Buying and wandering around the Siem Reap night bazaars are also very convenient and enjoyable. As a tourist in Siem Reap, you can feel free to pick up an item, inquire about it, or bid without purchasing if you decide, and the vendors are used to this and welcome you to their stalls.
Nightlife in Pub Street in Siem Reap is the ultimate experience that you can enjoy to the fullest. Whether it would be a party, delicious cuisine, drinking and chilling, massage, or souvenir shopping, you can find them all in one place.
That said, you would also need to find yourself a hotel in Siem Reap to rest and relax after a long night, and one that is conveniently located in the centre of Siem Reap, such as our luxurious Park Hyatt Siem Reap hotel.
Park Hyatt Siem Reap
Park Hyatt Siem Reap award-winning hotel is magnificently stationed in the heart of Siem Reap. Since 1957, our hotel has been transformed from a prominent heritage landmark into an ageless architectural jewel. We offer a unique Cambodian experience surrounding Angkor Wat, making your getaway unforgettable. Apart from the luxurious rooms, our amenities include a bespoke spa journey, a tranquil swimming pool, a fitness centre surrounded by lush greenery, and more experiences both inside and outside the hotel for you to enjoy to the fullest.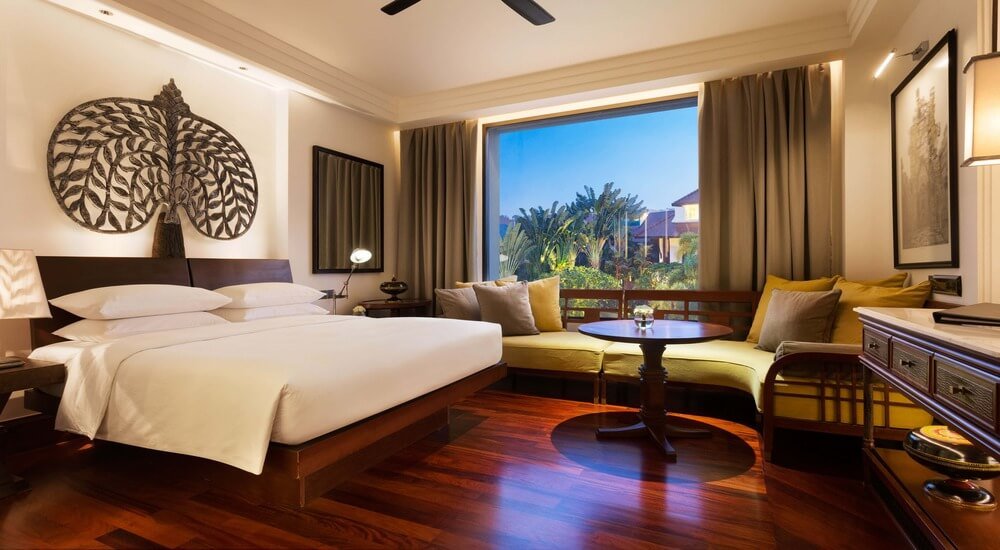 See our rooms and suites click here
Visit our website or contact us today to find out more.
Tel: +855 6321 1234
Fax: +855 6396 6001
Email: siemreap.park@hyatt.com