Siem Reap is a must-visit location if you are considering a vacation to Southeast Asia. The region offers a singular experience that will undoubtedly leave you with priceless memories. There are countless Siem Reap attractions, from the magnificent Angkor Wat to the lively local markets. This charming city has plenty to offer for everyone.
In this article, we are excited to share our top picks for Siem Reap attractions that you absolutely must see, as well as the leading 5-star hotel in Siem Reap to accommodate you throughout your stay.
Discover the Magnificence of Angkor Wat
Let's start with the pinnacle of them all: Angkor Wat. If you are a history buff, an architecture enthusiast, or just someone who appreciates spectacular beauty, then this UNESCO World Heritage Site is an absolute must-visit. You will undoubtedly feel completely awestruck when you first lay eyes on this magnificent temple complex.
Built in the 12th century by the Khmer King Suryavarman II, Angkor Wat is a stunning example of ancient Khmer architecture. As you explore the temple's intricate carvings, you will feel as if you are walking through a living history book. We highly recommend getting up in the early morning and arriving at the temple before sunrise, so you can witness the sun rising over the temple's iconic spires.
Additionally, you should be aware that Angkor Wat is a popular tourist site; therefore, you can expect crowds. Still, do not let it stop you from going. You may still take in the magnificence and beauty of the temple with a little bit of patience. And if you wish to understand more about Angkor Wat's past, we suggest hiring a professional local guide who can provide enlightening details and tales about the temple.
On top of that, if you wish to get to the temple before every else, we suggest staying at Park Hyatt, a luxury hotel near Angkor Wat.
Get a Glimpse of Local Life at the Old Market
You should certainly head for the Old Market, also known as Phsar Chas, if you want to immerse yourself in the community and experience real Cambodian life.
The centre of Siem Reap is home to this lively market, which is a hive of activity from dawn till night. There are many varieties of locally produced goods available here, including stunning fabrics, fresh fruit, and handcrafted crafts.
However, the Old Market offers more than simply a place to buy; it is also a chance to meet the welcoming locals and get a glimpse into their way of life. Your taste buds will thank you for sampling some of the delectable street cuisine on offer, including the renowned fish amok and the cool sugar cane juice. Additionally, if you are feeling especially daring, try some of the strange fruits you have never heard of; we assure you, it will be worthwhile!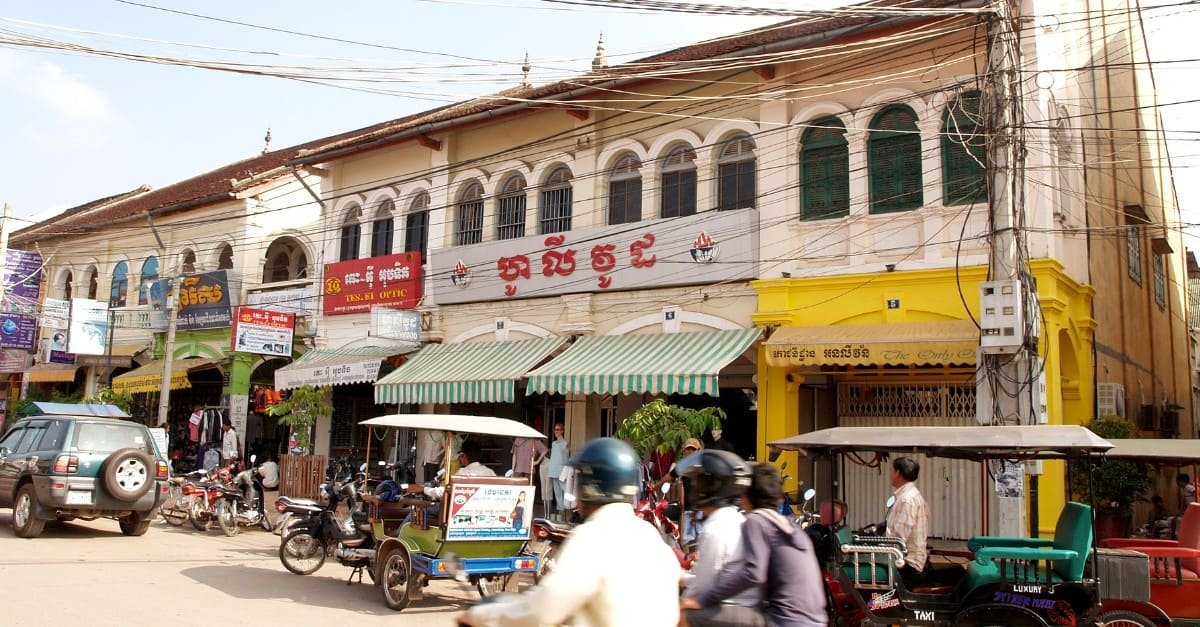 The Old Market's bustling atmosphere, though, could be what you enjoy best. Vendors shout out their products and haggle with buyers in this kaleidoscope of sights, sounds, and scents. It is tough to resist getting sucked into the excitement because of the contagious energy. The Old Market in Siem Reap is the place to go whether you are searching for trinkets, a good lunch, or just a glimpse into local life.
Experience the Thrill of Ziplining at Angkor Archaeological Park
Ziplining over the jungle canopy at Angkor Archaeological Park may turn out to be one of the most exhilarating experiences of your life. It is an activity that combines adventure and sightseeing, offering a unique perspective of the stunning temples and lush greenery from above.
If you feel a little anxious or uneasy, the knowledgeable guides will quickly calm you down and supply all the required safety gear. Whether you are a novice or an experienced zipliner, you will have a blast since the course is made to accommodate all skill levels.
Experience a surge of excitement and an incredible sensation of freedom as you soar into the air. The vistas are amazing, and it is an exhilarating way to explore the area. With this special vantage point, you will be able to see the finely carved temples and the surrounding forest in a way that you otherwise would not have been able to.
In addition to the zipline experience, there is a brief journey into the rainforest, where you may discover the park's flora and species. The guides do a fantastic job of making the trip both instructive and enjoyable. They are informed and eager.
We highly recommend ziplining in Angkor Archaeological Park if you are looking for an activity that will make your heart race. It is a one-of-a-kind and amazing event that will undoubtedly rank as the high point of your visit to Siem Reap.
Relax and Unwind at the Prasat Chrung Temple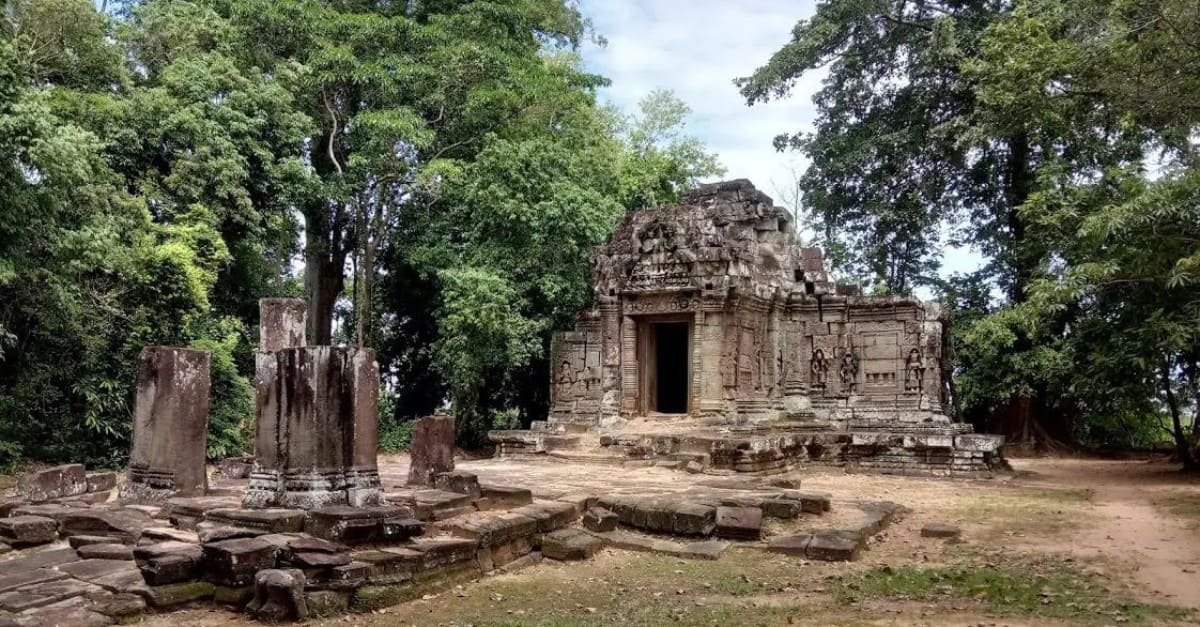 The Prasat Chrung Temple is the ideal getaway from Siem Reap's busy streets if you want to unwind. This is an excellent place to visit in Siem Reap for couples since it is the perfect getaway for those looking for peace and quiet; it is perched on a hilltop.
You will be impressed by how peaceful it seems when you enter the temple. The atmosphere was wonderfully tranquil because of the temple's gorgeous architecture, rich gardens, and expansive views of the surrounding countryside.
To complement the moment, the temple has a meditation area. Set apart from the rest of the complex, the meditation area is a quiet space that allows a disconnect from the outside world, where you can sit in silence, meditate, and reflect. Another highlight of the temple is the small pond filled with koi fish. Watching the colourful fish swim around is surprisingly therapeutic and will allow you to fully embrace the calmness of the environment.
Countless Siam Reap Attractions Await!
Siem Reap is an incredible adventure that you will never forget. From exploring the stunning temples to experiencing the local culture, every moment was a highlight of the trip. We highly recommend Siem Reap to anyone looking for a unique and unforgettable destination that offers a wealth of experiences. Whether you are travelling solo, with friends, family, or significant other, Siem Reap will leave you with unforgettable memories that will last a lifetime.
Park Hyatt Siem Reap – The Must-Stay Luxury Hotel Near Angkor Wat
Park Hyatt Siem Reap is a 5-star hotel in Siem Reap, situated only steps away from the Angkor Archaeological Park. It is also within walking distance from the central market, restaurants, and various top Siem Reap attractions.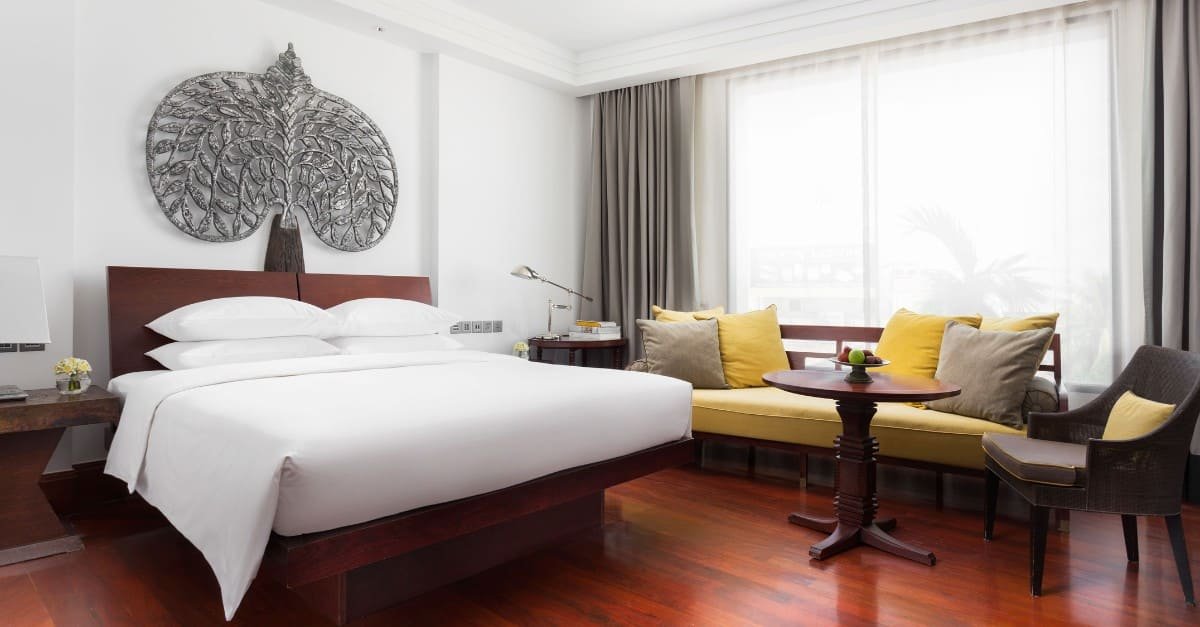 The hotel features complete amenities and facilities, including a Cambodian restaurant, tranquil spa, refreshing swimming pool, and top-of-the-line fitness centre. Indulge in the best offers, accommodation, and things to do only at our 5-stars hotel in Siem Reap.
See our rooms and suites click here
Visit our website or contact us today to find out more.
Tel: +855 6321 1234
Fax: +855 6396 6001
Email: siemreap.park@hyatt.com