Welcome to the definitive resource for luxurious lodgings in Siem Reap! You are in for a treat if you are thinking about visiting this beautiful city. The stunning temples, mouthwatering cuisine, and rich cultural legacy of Siem Reap are well renowned. But the city also has some of Southeast Asia's most opulent hotels. From serene retreats surrounded by lush gardens to elegant boutique hotels steeped in history, Siem Reap has something for every luxury seeker.
Nevertheless, choosing the ideal luxury hotel in Siem Reap that matches your requirements might be stressful, given the abundance of possibilities. In this guide, we will take you on a tour of Siem Reap's most opulent getaway alternatives. Whether you are looking for a hotel for a solitary adventure, a family vacation, or a romantic retreat, our objective is to help you locate the one that's perfect for you. Do not miss out on Siem Reap's unforgettable luxury hotel experiences – let us be your guide to the ultimate indulgent escape.
So sit back, unwind, and let us explore Siem Reap's most luxurious getaways.
Luxurious Amenities: Pools, Spas, and Wellness Facilities
The majority of luxury hotels in Siem Reap are renowned for their exceptional facilities, offering guests the ultimate in relaxation and rejuvenation. From tranquil pools surrounded by lush tropical gardens to world-class spas and wellness centres, Siem Reap's luxury hotels can cater to all your indulgent needs.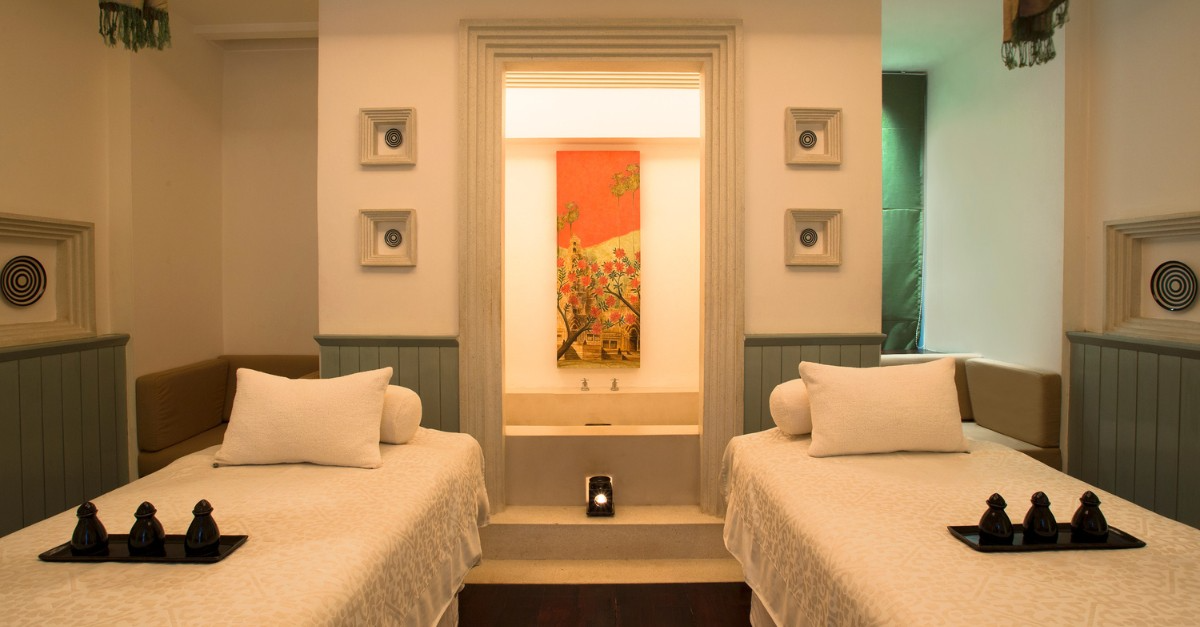 To start with, many of the hotels, including your very own Park Hyatt Siem Reap, boast multiple swimming pools with unique vibes and styles. You can take a dip in a secluded pool for an intimate and romantic experience or head to a more lively pool for a fun-filled day with the family. Some hotels even offer private plunge pools in select suites for the ultimate indulgence.
In addition, spas and wellness centres in Siem Reap's top hotels are a haven for those seeking the ultimate in pampering and relaxation. They provide a wide variety of therapies that mix traditional Khmer methods with contemporary practices, making sure that clients depart feeling thoroughly revitalised. Yoga and meditation programs are frequently provided in spas, enabling visitors to unwind and reconnect with their inner selves.
The opulent hotels in Siem Reap are the ideal havens of peace, whether you wish to relax after a tiring day of touring Angkor Wat or just need a vacation from the daily grind. You are guaranteed to feel renewed and invigorated after staying there, thanks to their first-rate amenities and unmatched service.
Historical Charm: Staying in Heritage Properties in Siem Reap
Staying in a heritage home is a must if you want to enrich your experience in Siem Reap with even more history and charm. Many historic buildings in Siem Reap have been carefully restored to their former splendour, giving tourists the chance to travel back in time and fully experience the city's rich cultural legacy. Each home has its own history to share, from colonial-era structures to traditional Khmer architecture.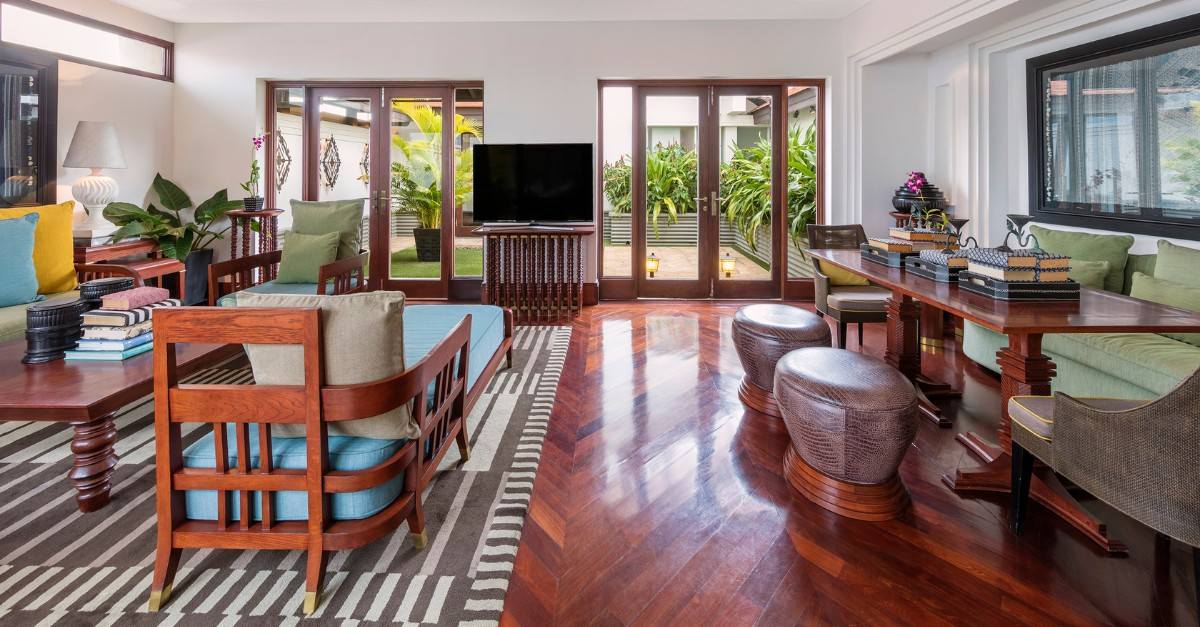 As many historic homes have original elements like elaborate carvings, antique furniture, and traditional décor, staying there gives you a tangible glimpse into the city's past. Some buildings even have their own museums, offering an intriguing look into the history and culture of the city.
However, do not be fooled by the buildings' old-world beauty; many of them also have air conditioning, WiFi, and flat-screen TVs. You'll also experience excellent care and a royal level of comfort during your stay.
If you are looking for a luxury hotel near Angkor Wat with a cultural heritage, Park Hyatt Siem Reap is an excellent choice. Emulating a luxurious colonial residence in the downtown area of the city, Park Hyatt is the most centrally located luxury hotel in Siem Reap and it is ideal for exploring the ancient ruins of Angkor Wat and modern Khmer culture in nearby Pub Street and the bustling night bazaars.
Beyond the Hotel: Exclusive Experiences and Activities for Luxury Travellers
While Siem Reap luxury hotels offer unparalleled comfort and opulence, there's so much more to explore beyond their walls. Luxury travellers will be delighted to discover that the city and its surrounding areas offer a wealth of exclusive experiences and activities. Here are some of the must-do activities:
Hot Air Balloon Ride
For a truly unique adventure, consider taking a hot air balloon ride over the Angkor temples at sunrise. Imagine floating above the stunning ruins and watching the sunrise from the skies – it is an experience that you won't soon forget.
Cycling Tour
Those looking for a more active excursion can opt for a guided cycling tour of the countryside. Pedal through rice paddies and charming local villages, stopping to admire stunning temples and historical sites along the way.
Cambodian Cooking Class
For a luxurious and intimate cultural experience, take part in a private cooking class with a local chef. Learn the secrets of Khmer cuisine and how to prepare traditional dishes using locally sourced ingredients.
Khmer Spa
Indulge in a relaxing and rejuvenating spa treatment using ancient Khmer techniques. From traditional massages to refreshing facials, Siem Reap's top spas offer a range of treatments to leave you feeling refreshed and rejuvenated.
Choosing the Right Luxury Hotel: Tips and Considerations
When it comes to choosing the right luxury hotel in Siem Reap, there are several factors to consider to ensure that you have a truly unforgettable experience. Here are some tips and considerations to help you make the right choice:
Location: The location of the hotel will determine how close you are to the major attractions in Siem Reap. If you prefer to be close to the city centre, then look for hotels located in the Old Market area. Alternatively, if you want a more secluded and peaceful stay, consider a hotel located on the outskirts of town.
Amenities: Luxury hotels in Siem Reap offer a range of amenities such as spas, swimming pools, fitness centres, and fine dining restaurants. Consider what amenities are important to you and make sure the hotel you choose offers them.
Price: Luxury hotels in Siem Reap can be expensive, so it is important to consider your budget when choosing a hotel. Keep in mind that the price may vary depending on the time of year you visit.
Authenticity: Siem Reap is known for its rich culture and heritage, so consider staying in a hotel that reflects this. Look for hotels that incorporate local design elements and offer cultural experiences such as traditional dance performances or cooking classes.
By considering these tips and factors, you can find the perfect luxury hotel in Siem Reap to suit your needs and ensure a memorable stay in this beautiful city.
Park Hyatt Siem Reap – The Top Choice for A Luxury Stay
Park Hyatt Siem Reap is a 5-star hotel in Siem Reap located next to Angkor Archaeological Park. It is also within walking distance from the central market, restaurants, and top attractions in central Siem Reap.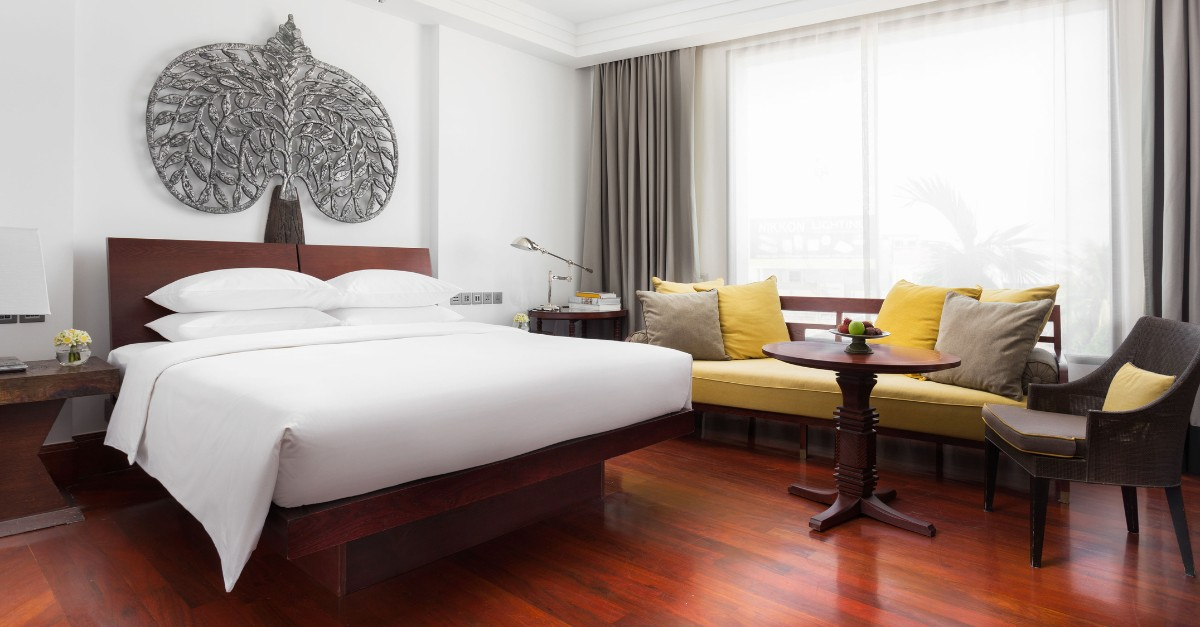 The hotel's 104 rooms come complete with polished decorations and are set in a Khmer-influenced Art Deco. The rooms are filled with modern amenities, surrounded by rich facilities such as a spa, swimming pool, and fitness centre surrounded. Indulge in the best offers, accommodation, and things to do only at our 5-stars hotel in Siem Reap.
See our rooms and suites click here
Visit our website or contact us today to find out more.
Tel: +855 6321 1234
Fax: +855 6396 6001
Email: siemreap.park@hyatt.com