While in the alluring city of Siem Reap, most travellers aim to explore the breathtaking beauty of the Angkor Wat Temples. Some opt for cycling through serene trails, while food enthusiasts enjoy discovering Cambodian culinary delights. With numerous offers and things to do, a massage or spa in Siem Reap is a great way to refresh yourself after exploring the city.
Fortunately, this famous destination is renowned for its spa & massage treatments, offering excellent options from local massage parlours to hotel spas in Siem Reap. Let's delve into the world of Khmer Massage, learn where to find the best spa treatments among the city's various hotels, and unwind in this rejuvenating experience.
The Khmer Massage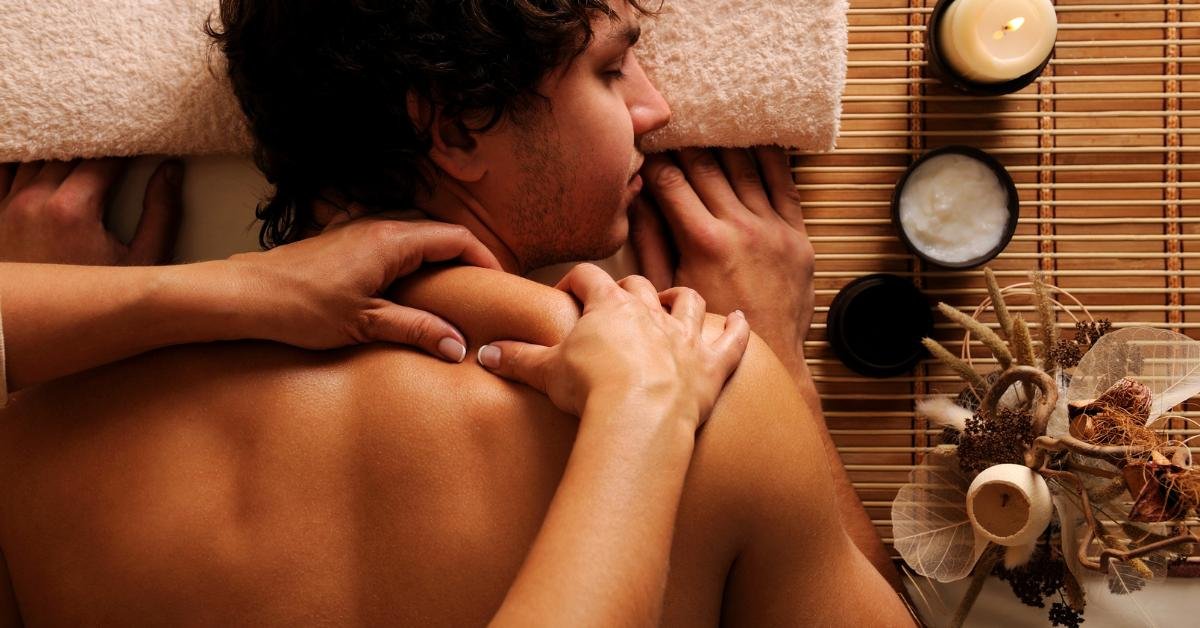 Khmer massage, or the 'traditional Cambodian massage', is a form of massage that has been practised for centuries and is based on the principles of traditional Khmer medicine. It involves using rhythmic pressure and stretching techniques to help release tension and promote relaxation and healing.
Khmer massage therapists use techniques such as 'kneading' to stimulate the deep muscles and pressure points throughout your body, leaving you feeling relaxed afterwards. Moreover, certain therapists may use hot cups and coins in their practice, believing that suction increases blood flow to ease obstructions in the body. In the past, Khmer massage was predominantly used to treat muscular pain and joint stiffness. Now, it is widely recognised for its therapeutic benefits, such as:
Stress reduction
Improving circulation
Increasing flexibility
Promoting better sleep
Overall relaxation
While traditional Khmer massage can certainly be experienced on its own, it is ideal when paired with therapeutic herbs. The herbs are selected by a Kru Khmer, an expert healer and herbalist acquainted with natural and holistic therapies. Additionally, Khmer massage can be experienced with oil, allowing for a smoother gliding technique to soothe your body.
Khmer Massage & Spa in Siem Reap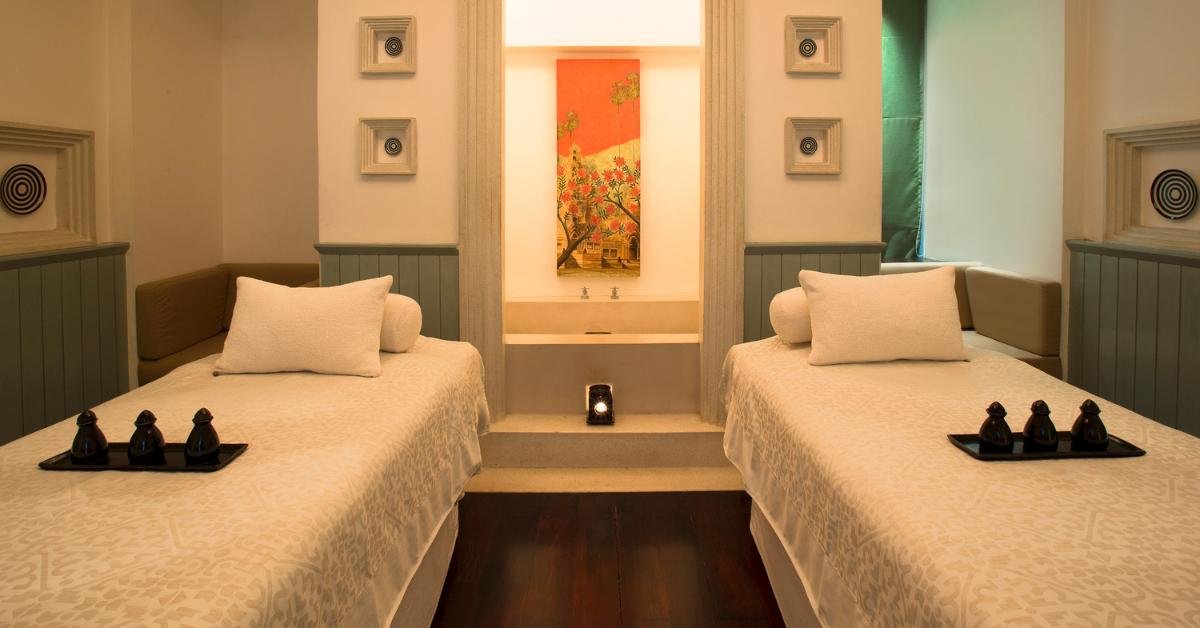 You can find various massage venues located all over the city of Siem Reap. Some of which includes:
Seeing Hand Massage
One notable form of massage venue is the 'Seeing Hand Massage,' where blind people offer traditional massage treatments. As the name suggests, these therapists make up for their lack of eyesight by seeing through their hands to perform masterful massage techniques.
Fish Massage
One form of spa treatment in Siem Reap that is gaining popularity is the 'fish massage.' Simply imagine having scores of tiny fish playfully nibbling at your feet. Visitors are invited to dip their feet into a water tank teeming with these little fish. The fish then gather around and gently exfoliate the dead skin from your feet. Fish massages are believed to cleanse, soften, and alleviate foot fatigue.
Hotel Spa & Massage
For those looking for a luxurious and tranquil experience in spa & massage, a hotel spa in Siem Reap is the way to go about it. Imagine yourself surrounded by the peaceful sounds of lush tropical gardens, where the rustling of palm fronds and traditional Khmer music blend to create a sense of unadulterated tranquillity. On top of that, top hotels in Siem Reap offer the scent of healing herbs while expert therapists massage your body, making the experience even more remarkable.
Finding The Unique Hotel Spa in Siem Reap
If you are looking for the best massage treatments inspired by the rich cultural heritage of Cambodia, seek out a hotel spa in Siem Reap that offers distinctive spa rituals tailored to your specific needs and preferences. From invigorating body scrubs made with indigenous ingredients like lotus petals and coconut to revitalising facials using organic botanical extracts, each spa treatment is a harmonious blend of ancient wisdom and modern luxury. For a truly immersive journey, opt for hotels that provide unique spa settings. These exclusive settings add an extra touch of luxury and create an unforgettable backdrop for your spa experience.
Amidst the countless hotels, Park Hyatt Siem Reap offers a sanctuary of serenity where you can immerse yourself in the fantastic sensation of an ultra-luxurious spa & massage.
Park Hyatt Siem Reap Hotel
Escape to a luxury oasis overlooking the city centre of Siem Reap at Park Hyatt Siem Reap. This hotel in Siem Reap offers a peaceful retreat for the ultimate spa and massage experience. Embracing fluidity and grace, the Spa offers an authentic Khmer experience with contemporary flair. Park Hyatt Siem Reap offers a solo spa experience and a couple's session.
See our spa services and special offers here
In addition, our luxury hotel spa in Siem Reap features complete amenities and facilities, including a Cambodian restaurant, a tranquil spa, a refreshing swimming pool, and a top-of-the-line fitness centre. Indulge in the best offers, accommodations, and things to do only at our 5-stars hotel in Siem Reap.
See our rooms and suites here
Visit our website or contact us today to find out more.
Tel: +855 6321 1234
Fax: +855 6396 6001
Email: siemreap.park@hyatt.com